New Hampshire Fish & Game Clubs
NH Fish & Game Clubs, Fishing Clubs, & Fish & Game Associations

Fish and Game Clubs and Associations are an excellent resource for New Hampshire Fishing and Hunting enthusiasts. In addition to providing updated hunting, fishing and trapping information the clubs can bring hunters, trappers, and other outdoorsmen together. NH Living encourages you to find about more about the clubs and the services they provide by following the links below.
To feature your outstanding New Hampshire business in NH Living.com, please contact us.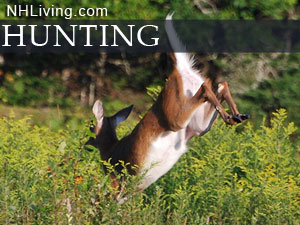 All Hooked Up Bass Club
70 Scobie Pond Rd
Derry, NH 03038
Ph: 603-437-7510
Merrimack River Valley – Trout Unlimited

Meetings: Sweeney American
Legion Post
Manchester, NH
Ph: 603-493-3857
Great Bay Trout Unlimited
PO Box 1121
Dover, NH 03821
Ph: 603-743-9080
Cheshire County Fish and Game Club
19 Ferry Brook Road
Keene, NH 03431
Ph: 603-352-8563
Country Pond Fish and Game Club
82 Pond St.

Newton, NH 03858
Ph: 603-382-5681
Grafton Country Fish & Game Association
153 Trues Brook Road
West Lebanon, NH 03784
Ph: 603-298-5123
Groveton Fish & Game Club
PO Box 1
Groveton, NH 03582
Ph: 603-788-2951
Hudson Fish & Game Club
53 Pine Rd.
Hudson, NH 03051
Ph: 603-889-9875
Londonderry Fish and Game Club
5 Lund Street
Litchfield, NH 03052

Ph: 603-206-4569
Nashua Fish & Game Association
AI Paul Lane
Merrimack, NH 03054
Ph: 603-889-7990
Pelham Fish & Game Club
100 Simpson Mill Rd.
Pelham, NH 03076
Ph: 603-635-8311
Pemigewasset Valley Fish & Game Club
295 Beede Road

Holderness, NH 03245
Ph: 603-536-3474
Pointer Fish & Game Club Manchester

PO Box 4424
Manchester, NH 03109

Ph: 603-472-5936
Sunset Mountain Fish & Game Club
117 W Road
Canterbury, NH 03224
Ph: 603-783-0454
Additional information is also available from New Hampshire Fish and Game.
NH Lodging Guide | Weddings
Products | NH Town Guides
New England Living Magazine
Free World Mall

Country Weddings | New England Recipes
NH Inns | Boston Red Sox Gifts | Travel Destinations