Dixville Notch, NH – Where America Votes First
First in the Nation Voting – in New Hampshire

In December 1960, the State of New Hampshire lent active credence to the homespun maxim, "large things happen in small places." Since being the "First in the Nation" that year to report the results of the Presidential election, microcosmic and serene Dixville Notch, NH, has been the catalyst of the national Presidential primary. Ask us about NH or share your political views. To feature your business, contact us.
New Hampshire Primary Voting #1 in America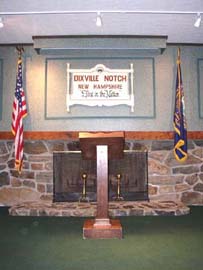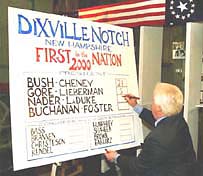 From this hamlet of modest population (22), an average of between 25 and 30 registered voters queues up every four years shortly before midnight in the Ballot Room of the Balsams Hotel to continue the tradition. As the line moves along steadily, conversation runs from casual dialogue to amicable political debate! While the majority of Dixville's residents is of the Republican persuasion, the group is ardently independent; and supporters of all affiliations are represented.
After an obligatory head count is taken, each voter assumes his place in a custom private voting booth and, as the clock strikes 12, all complete and cast their ballots simultaneously. The procedure is usually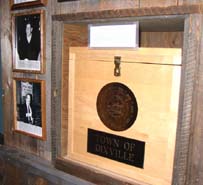 complete by 12:01 a.m.! The cumulative popular vote determines which delegates will attend party conventions and proceed to further campaigning.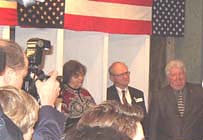 Mr. Neil Tillotson, an exemplary New England gentleman of the old school, held the role of Moderator in Dixville Notch since its inception until his passing in 2001; after which, the responsibility was assumed by his son, Thomas Tillotson, who is also the town clerk of Dixville. The younger Mr. Tillotson states that, in terms of the November general election, the Dixville residents have demonstrated "approximately 70% accuracy." How could so exemplary an assemblage of living Democracy fall short of so high a percentage?
Comparative History of Dixville Majority Votes & National Majorities:

Dixville NH :
National:
2000
George W. Bush
George W. Bush
1996
Robert Dole
William Clinton
1992
George H.W. Bush
William Clinton
1988
George H.W. Bush
George H.W. Bush
1984
Ronald Reagan
Ronald Reagan
– Special thanks to Thomas Tillotson, Dixville & Ellen Chandler, Balsams Hotel, Dixville, New Hampshire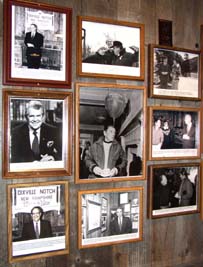 Great North Woods NH


inns | hotels | resorts | rentals | attractions | dining | real estate
NH Lodging Guide | Weddings
Products | NH Town Guides
New England Living
Free World Mall

Country Weddings | New England Recipes
NH Inns | Boston Red Sox Gifts | Travel Destinations