Seacoast NH Maple Sugarhouses
Keene Westmoreland NH Maple Syrup – Maple Producers
The New Hampshire Seacoast region – where the maple sap flows and the sugar shacks are bellowing steam to produce pure, natural, maple syrup when the weather conditions permit. Contact a New Hampshire maple producer below to about visiting or purchasing New Hampshire Maple Syrup or other Made in NH Maple Products. Be sure to call in advance of your visit to confirm hours of operation and availability of Maple Syrup. Ask us about NH Maple Products or share your comments. To feature your local products or business, contact us.
Northern New Hampshire Maple Syrup – NH Maple Producers


Polly's Pancke Parlor, 672 Route 17, Sugar Hill, NH 03585 | 603-823-5575
Polly's Pancake Parlor has been serving yummy home cooked meals for over 75 years. Enjoy a stack of Oatmeal Buttermilk, Buckwheat or Whole Wheat pancakes. Sit back and savor a waffle of your choice smothered in real New Hampshire maple syrup or come for lunch and have a slice of quiche made with local Harman's cheese. Shop for gifts, pancake mixes and NH Maple Syrup. Reservations taken on weekends.
Visit Polly's Pancake Parlor
---
BUY REAL MAPLE SYRUP

0 Calories
Sugar Free
Skip the guilt and deliver great flavor to coffee, mochas, lattes, teas, dessert drinks
Made in the USA
Gluten free
Honey Stinger Organic Honey Waffle | Energy Stroopwafel for Exercise, Endurance and Performance | Sports Nutrition for Home & Gym, Pre and Post Workout | Box of 16 Waffles, 16.96 Ounce
DELICIOUS Our best-selling flavor in a 16ct box. The Honey waffle has a thin layer of honey-infused filling sandwiched between two thin waffles. The perfect combo of gooey filling and crispy waffle, it's the fuel you'll crave while on-the-go
ENERGY Made for pace-setters and go-getters for a quick energy boost. With 19g total carbs and ingredients intended for quick uptake, waffles are the perfect pre- and mid- workout snack to keep you going without weighing you down
RACE-READY The waffle designed for performance. Both portable and easy to digest, it's the perfect snack to throw in your gym bag or take with you while running and biking, or to scale up your home gym workouts
QUALITY INGREDIENTS No artificial sweeteners, colors or preservatives; USDA Organic; Carbs to boost energy; Sodium to help replenish electrolytes post-exercise; A blend of natural sweeteners replenishes glycogen stores to boost your capacity for endurance
PROVEN More than 1,000 teams & collegiate programs turn to Honey Stinger to fuel their athletes, but the blend of fast and slow burning carbs in Honey Stinger waffles will work hard for everyone chasing their fitness goals.
The best keto bread topping has arrived! It also works drizzled on chaffles, low carb pancakes, almond flour waffles, and other keto breakfast sweets. You can add it to your ice cream by melting it to turn it into a syrup, use it as a strawberry dip, or lick off the spoon!
MONK FRUIT SWEETENED WITH NO ADDED SUGAR, NO STEVIA, AND NO SUGAR ALCOHOLS: Our chocolate hazelnut spread is perfect for your sugar-free lifestyle. We don't use artificial sweeteners so there's no after taste.
Keto friendly: A low sugar diet is good for diabetics and managing food cravings while dieting. Our low glycemic index is thanks to our high prebiotic fiber which adds just the right amount of treat for your keto sweet. We're diet friendly, keto friendly, and kid friendly. Cut sugar and guilt with this carb free keto dessert and breakfast!
NON-GMO, GLUTEN FREE, CORN FREE, SOY FREE, AND ALL NATURAL: From our high percentage of real hazelnuts which we roast in-house to our high quality chocolate (not cocoa), everything about our spread is delicious. Chocolatey, smooth, rich--and keto compliant!
1 Net Carb per serving. Contains dairy as well as sustainable coconut oil and palm oil. With ChocZero products, eat calories that are free from sugar alcohols and sugar: indulge in the new standard in sweet.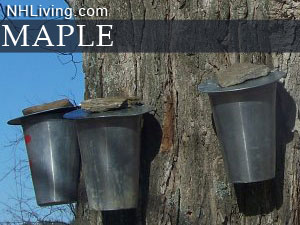 Greenleaf Maple Co-Op
35 Main Street
Atkinson, NH 03811
Ph: 603-365-1813
Sugar House at Morningstar Farm
30 Crane Crossing Road
Plaistow, NH 03865
Ph: 603-479-0804
Willow Creek Sugarhouse
137 Willow Road
East Kingston, NH 03827
Ph: 603-347-2027
Wilson's Sugar House
41 A Mill Rd
Brentwood, NH
Ph: 603-642-9410
inns | hotels | resorts | rentals | attractions | dining | real estate
Great North Woods NH Maple Products
Berlin, Colebrook, Errol, Dixville, Lancaster, Pittsburg
White Mountain NH Maple Products
North Conway, Lincoln, Woodstock, Littleton, Franconia, Gorham, Jackson, Sugar Hill, Whitefield, Waterville Valley
Lakes Region NH Maple Products
Laconia, Rochester, Plymouth, Ossipee, Meredith, Ashland, Wolfeboro, Bristol, Winnipesaukee
Dartmouth Lake Sunapee NH Maple Products
Lebanon, Hanover, Claremont, Newport, Tilton, Lyme, Plainfield, Newport
Monadnock NH Maple Products
Keene, Peterborough, Fitzwilliam, Westmoreland, Chesterfield
Merrimack Valley NH Maple Products
Manchester, Concord, Nashua, Salem, Derry, New London, Merrimack, Loudon
Seacoast NH Maple Products
Portsmouth, Dover, Durham, Hampton, Exeter, Rye, Hampton Beach
NH Lodging Picks | Weddings
Products | NH Town Guides
Free World Mall

Country Weddings | New England Recipes
VT Inns | Red Sox Gifts | Travel Destinations