NH Motorsport Tracks

One of New Hampshire fastest growing outdoor spectator sports is Motorsports. With speedways located in virtually every region of the state, a NASCAR auto racing fix can be had by almost anyone, anywhere in NH.  Click on the Track names below for more information.  Ask us about NH Race Tracks or your NH Speedway Motorsport reviews and comments. To feature your business, contact us.
New Hampshire Motorsport Tracks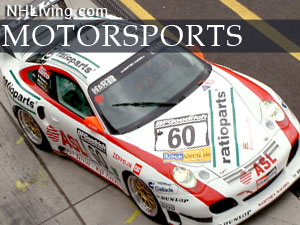 Baseball was originally considered to be the nation's favorite past time. There are a few other people that would beg to differ, and say that motorsports (auto racing) has become even bigger. One thing is certain – Motorsports is big here in New Hampshire! Auto Racers come to New Hampshire to participate in racing and demolition competitions of all kinds. Everything from NASCAR and Pro Stock, to Drag racing and Top Fuel, to Motocross and Superbike.
Whether the vehicle you like has two or four wheels, New Hampshire has a track for you to watch a race or to participate in one. Follow the links below to view information on New Hampshire Race Tracks and Motor Sports Racing.
NH Lodging Guide | Weddings
Products | NH Town Guides
Free World Mall

Country Weddings | New England Recipes
NH Inns | Boston Red Sox Gifts | Travel Destinations