NASCAR in New Hampshire
History of NH International Speedway in Loudon

NASCAR in New England means Loudon, aka NHIS or the New Hampshire International Speedway. Loudon Motor Sport Park has become a mecca for auto racing fans worldwide. So how did this humble track, once called Bryar MotorSport Park, become known in racing circles as "Martinville on steroids."? Ask us about NH International Speedway, NH Race Tracks or your share reviews and comments. To feature your business, contact us.
NH Racing History: New Hampshire International Speedway
ack in 1989 ground was broken for New Hampshire International Speedway with goals of it becoming a major player. The NHIS opened in June of 1990 and hosted its first NASCAR touring series event, the Budweiser 300.
Some of the biggest names on the NASCAR circuit have raced Loudon, including; Rusty Wallace, Jeff Burton, Tony Stewart, Ryan Newman, Jeremy Mayfield, Kurt Busch and many others.
As the largest sporting facility and the only super speedway in New England, New Hampshire International Speedway has a busy auto racing season playing host to NASCAR NEXTEL Cup Series races. The NASCAR races are the largest sporting events in all of New England. NASCAR in New Hampshire will pack in more spectators than the Red Sox, Patriots, Bruins, or Celtics – more than 100,000
NHIS consists of a 1.058 mile oval and 1.6 mile road course. The Speedway features a wide variety of racing sanctioned by
For more information about New Hampshire International Speedway call Speedway Guest Services at (603) 783-4931.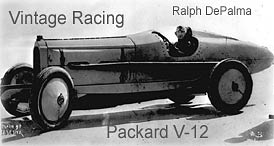 NH Lodging Guide | Weddings
Products | NH Town Guides
New England Living Magazine
Free World Mall

Country Weddings | New England Recipes
NH Inns | Boston Red Sox Gifts | Travel Destinations