Brad Cook
NH Opinions With Brad Cook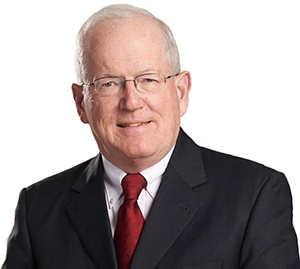 NH Living supports freedom of speech and welcomes your views and opinions about all matters affecting life in New Hampshire.
Our democracy is based upon the freedom to share and express our thoughts without fear of personal persecution and discrimination.
If you would like to share your NH opinions contact us.
Share your New Hampshire business, contact us.
Have 'common wisdom' principles in NH put us on the wrong track?
At the board retreat of NHPBS early in December 2021, demographer and author Peter Francese addressed the group, and used demographics to answer questions about why we are who we are in New Hampshire, and how this may provide explanations for vexing issues and possibly suggest answers.
Much of what he said is contained in his book, co-authored with former New Hampshire Agriculture Commissioner Lorraine Stuart Merrill, "Communities & Consequences II: Rebalancing New Hampshire's Human Ecology."
Two of the issues possibly explained by demographics struck me.
The first was why there appear to be so many very angry people participating in politics and public life, many of whom seem willing to ignore facts, accept and preach patently false positions, and be willing to follow those who spout the same dangerous nonsense.
He attributed anger among many white Americans, in New Hampshire and elsewhere, to demographic trends that frustrate them. These people have grievances many others do not understand, as they see what they know as their world-changing and slipping away. Our white, non-Hispanic population is decreasing while other groups are growing, through having more children than whites and through immigration. This loss of super-majority status, and ultimately majority status, is the perception of a loss of group power. He analogized this to the feelings of the white South during Reconstruction.
When the pandemic and talk of climate change are added to those feelings, people are worried further about losing the world they knew.
This explains somewhat why so many people are angry, and why they are electing angry people to political office, often unable or unwilling to discuss issues or reach compromises. It also suggests how demagogues can exploit them.
When discussion turned to how to deal with such people and try to reason with them, certainly the answer is not to just tell them they are wrong, or worse, crazy! Seeking to understand where they are coming from, sharing facts with them, and seeking to find a way to gain confidence is better.
The second issue presented by the demographer was the contradictions New Hampshire demographics present.
On the one hand, the average age of New Hampshire residents has risen significantly over the last couple of decades, often the result of the policies we embrace as a state. The over-65 population expands as we advertise our state as a great place to retire, and as towns and cities promote over-55 communities, and we continue to lack the revenue-raising tools almost all other states use — income and sales taxes — which may make us more attractive to affluent retirees.
We adopt policies that discourage adding to the school population, assumedly to keep property tax costs down. People who move in often say they paid high taxes where they came from and do not move here in order to do so again when it comes to educating someone else's children.
We champion "local control" so that each town resists being influenced by the state, or "outsiders," as each town makes its own decisions on "affordable housing" or "workforce housing," often discouraging such projects on the assumption they will lead to increased student populations.
The result has been more deaths than births in all 10 counties, with 30,000 fewer schoolchildren in our schools than 10 years ago. Yet we continue to have a record number of school administrative units and do not adopt much regional planning or administration. Local voters or school boards fire teachers but keep higher-priced administrators. Towns fight affordable housing.
Francese's summary: "Local control is our religion, and it will kill us."
In looking around, we see almost every employer seeking workers, but we have a dearth of candidates. Our secondary schools are not producing graduates to attend our fine institutions of higher education, which continue to compete with each other for a dwindling number of applicants. We ask people to move to New Hampshire to take the attractive jobs, but price housing out of the market for them, so they decline.
His message was disruptive because what he was saying, in a nutshell, is basically that all of the fundamental principles that have been the "common wisdom" of New Hampshire for the last century or so may in fact have combined to put us on the wrong track.
It is interesting to posit how much angrier they may be if changing all this "common wisdom" about how New Hampshire does business is proposed as a way to solve current problems.
Doesn't get any easier, does it?
Brad Cook is a Manchester attorney. The views expressed in this column are his own. He can be reached at bradfordcook01@gmail.com.
This article was originally published in NH Business Review. Special thanks to the New Hampshire Business Review for publishing and sharing independent opinions and articles.
SHOP TRAVEL LUGGAGE At FREE WORLD MALL

| Photo | Title | Price | Buy |
| --- | --- | --- | --- |
| | Amerileather Waxy Brown Leather Two Piece Set Traveler | $248.73 | ON SALE NOW |
| | DELSEY Paris Chatelet Hard+ Hardside Luggage with Spinner Wheels, Champagne White, Checked-Large 28 Inch, with Brake | | ON SALE NOW |
| | Samsonite Classic Leather Flapover, Cognac, One Size | $158.34 | ON SALE NOW |
| | Amerileather Brown Ostrich Print Leather Two Piece Set Traveler | $215.81 | ON SALE NOW |
| | Handmade Leather Carry On Bag - Airplane Underseat Travel Duffel Bags By Rustic Town (Mulberry) Medium | $149.45 | ON SALE NOW |
| | McKlein EDGEBROOK, Top Grain Cowhide Leather, 15" Leather Vertical Wheeled Ladies' Laptop/Computer & Tablet Business Briefcase Bag/Women's Rolling Overnight Travel Bag, Removable Trolley case | $131.06 | ON SALE NOW |
| | Handmade Leather Duffle Bag | Full Grain Leather | TSA Approved Cabin Sized Duffel | Vintage Classic Style with Modern Outlook | Carry On Gifts for Men and Women (Brown, 20 inches) | $129.45 | ON SALE NOW |
| | CO-Z Vintage Luggages, 24 Inch Retro Suitcase with Spinner Wheels, Handcraft Leather Travel Case with 12 Inch Personal Cosmetic Briefcase, Brown Leather 24" Trunk Luggage with Mini Duffle | $179.99 | ON SALE NOW |
| | Fossil Men's Defender Leather Travel Duffle Luggage Bag, Cognac , (Model: MBG9344222) | | ON SALE NOW |
| | KomalC Leather Travel Duffle Bags for Men and Women Full Grain Leather Overnight Weekend Leather Bags Sports Gym Duffle. (Buffalo Distressed Tan) | $114.99 | ON SALE NOW |
| | Kenneth Cole Reaction I Beg to Duff-er' Full-Grain Colombian Leather Carry Travel Bag, Brown, 20-Inch Classic Top Zip Duffel | | ON SALE NOW |
| | Rightline Gear Range 3 Weatherproof Rooftop Cargo Carrier for Top of Vehicle, Attaches With or Without Roof Rack, 18 Cubic Feet, Black | $93.94 | ON SALE NOW |
| | Amerileather Waxy Brown Leather Three Piece Set Traveler | $376.33 | ON SALE NOW |
| | Steve Madden Designer Luggage Collection - 3 Piece Softside Expandable Lightweight Spinner Suitcase Set - Travel Set includes 20 Inch Carry on, 24 Inch & 28-Inch Checked Suitcases (Harlo Black) | $349.99 | ON SALE NOW |
| | Steve Madden Luggage Set 4 Piece- Softside Expandable Lightweight Suitcase Set With 360 Spinner Wheels - Travel Set includes a Tote Bag, 20-Inch Carry on, 24 & 28 Inch Checked Suitcases (Black) | $399.99 | ON SALE NOW |
NH Lodging Guide | Weddings
Products | NH Town Guides
Free World Mall

Country Weddings | New England Recipes
NH Inns | Boston Red Sox Gifts | Travel Destinations