New Hampshire Real Estate Market Update
Advice on Buying, Selling and Home Trends from NH Realtors

The New Hampshire real estate season warms with the start of spring. With interest rates down we asked local real estate agencies; is it a great time to buy or even sell a home in New Hampshire? Our realty experts offered their local market advice for both sides of the real estate market. Ask us about Luxury NH Homes or share your NH Realty comments. To feature your NH Real Estate or Realty Company in NH Living.com – New Hampshire's Internet Magazine, contact us. Click on the Realtors and Real Estate Agents below for current NH luxury real estate listings.
New Hampshire Luxury Real Estate


Badger, Peabody & Smith Realty | 1-603-823-6700
New Hampshire, Western Maine & Eastern Vermont Real Estate Services. With eight conveniently located offices, we offer full-service real estate services to the Great North Woods, Mt. Washington Valley, White Mountains, Central, Lakes Region, and the Upper Valley. In addition, we specialize in the Northeast Kingdom of Vermont and Western Maine. We also have a team dedicated to commercial real estate. If you are looking for commercial lease space in Plymouth, a development opportunity in Littleton, a hospitality property for sale in North Conway, or a business opportunity in Berlin, we can assist. Visit our website to view listings.
Badger Peabody Smith Realty
---


Roper Real Estate, 8 Davos Way, 2nd Floor, Waterville Valley NH 03215 | 603-236-3636
Waterville Valley is an oasis in the White Mountain National Forest. Only 2 hours from Boston, it is the first major resort off of Interstate 93. We know the market in Waterville because we live here in Waterville and we love it. As members of the NH MLS and NH Board of Realtors, we have an extensive mailing list and email database of people active in the real estate market in Waterville Valley. See a virtual tour online at our website.
Visit Roper Real Estate Waterville Valley Website
---


New Hampshire Log Cabin Homes | 1-774-228-2898
NH LOG CABIN HOMES serves all of Massachusetts and New Hampshire with custom built cedar log homes to fit your lifestyle and budget. Our first quality Moosehead Cedar Log Homes are available in several styles, prices, and are delivered pre-cut to save you time and money. The insulation factor of White Cedar is among the highest of any wood species. Call 1-774-228-2898 for Naturally environmentally safe housing for you and your family.
Visit NH Log Cabin Homes
---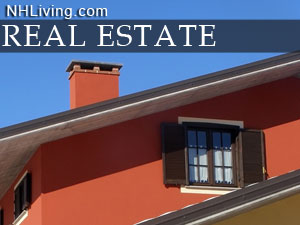 New Hampshire's real estate market begins to pick up speed going into the spring season.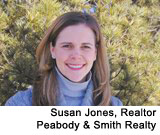 With a lot of second homebuyers the season can peak anywhere throughout the summer months. Susan Jones, Realtor for Peabody and Smith Realty in Franconia, said, "With good seasonal conditions, the market has been known to stay busy well into leaf-peeper season".
Betsy Hutchings, a Realtor for Peter W. Powell Real Estate Agency in Lancaster, Great North Woods region said, "No matter what time of year someone decides to buy, there are certain things that should be considered". One of the things a real estate agent should be able to help a buyer with is finding a good inspector. "Everyone should have an inspection done, even if they think they are Joe the Handyman," Hutchings said. She went on to tell us that it's important to know what condition the house is really in, and have the advice of a professional.
It is always good to know exactly how much you are approved for before looking for a house. "Being pre-approved or pre-qualified is better. It saves both the buyer's time and the agent's time. And it also can save heartache if a buyer falls in love with a house they later find out they can't afford." Hutchings said.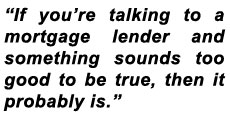 Hutchings also suggests that first time buyers look into state programs that are out there for financing. These programs can help with down payment costs. She also recommends that buyers don't get "over-leveraged," or borrow more than they can afford. "If you're talking to a mortgage lender and something sounds too good to be true, then it probably is. Make sure to read the fine print," she said.
There are also tips that come along with selling a home. One that can't be stressed enough is de-cluttering the home before showing it. "Homes should be clutter free, professionally cleaned and organized before the house is put on the market," Jones said. Having all repairs made, fresh paint on old areas, and redoing carpets will go a long way in allowing sellers to get top dollar for their home.
Another important thing to remember is pricing, Hutchings said. "If you price your home too high, it won't sell and will go stale. Then, even if you lower the price, people are sick of looking at the house."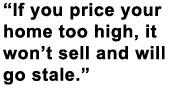 Like with every market, real estate follows trends. Location seems to be high on the buyer's list of features. In New Hampshire, remodeled homes don't seem to be as important as they are in larger areas, Hutchings said. But buyers here seem to be looking into the future. Buyers are looking for first floor living with bedrooms and laundry on the main level, she said. A recent trend that has taken hold isenergy efficiency. With gas prices continuing to fluctuate and environmental concerns, buyers are looking for new roofs, particularly metal, and newer storm windows that will help with heat efficiency and cut heating costs, Hutchings said.
Whether buying or selling a home, real estate trends make a difference. Using a professional home staging company can be a great assistance in marketing your property in today's competitive real estate market. Asking an agent for help and/or advice will make the experience safer and less stressful.
– Tabitha Fitzgerald for NHLiving.com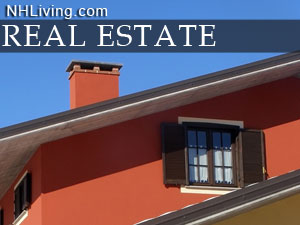 NH Lodging Guide | Weddings
Products | NH Town Guides
New England Living Magazine
Free World Mall

Country Weddings | New England Recipes
NH Inns | Boston Red Sox Gifts | Travel Destinations