Society for Protection of NH Forests
SPNF Land Conservation

The SPNF stands for the Society for the Protection of New Hampshire Forests is that state's oldest and largest not for profit land conservation organization and conservationists worldwide should be proud of the fine work accomplished by this New Hampshire based organization. Ask us about NH or share your comments. To feature your New Hampshire business, contact us.
The Society for the Protection of NH Forests has protected hundreds of NH forests but the work of the organization is far from over. The SPNF has a goal to conserve an additional one million acres of New Hampshire land for trails, farms, parks and forests by 2026.
The SPNF operates a Conservation Center in Concord, NH to demonstrate the use of renewable resources in construction and energy conservation.
Visitors are invited to visit the Center. Tours take place weekdays from 9am to 5pm and a self-guided audio tour is available.
A walk along the banks of the Merrimack River flood plain is available and the Gift Shop features Made in New Hampshire products. For more information about the Society for the Protection of New Hampshire Forests call 603-224-9945.
– Rick Rock for NHLIving.com
Did we miss something?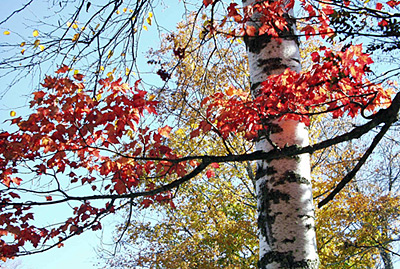 Society for the Protection of New Hampshire Forests
Conservation Center
54 Portsmouth Street
Concord, NH 03301
Ph: 603-224-9945
NH Lodging Guide | Weddings
Products | NH Town Guides
New England Living Magazine
Free World Mall

Country Weddings | New England Recipes
NH Inns | Boston Red Sox Gifts | Travel Destinations