Rochester, New Hampshire 03867
Rochester, NH Lodging, Real Estate, Travel & Visitor Information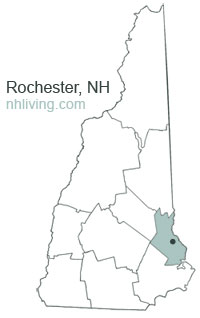 Welcome to Rochester, NH. The town of Rochester, New Hampshire was one of four granted by Samuel Shute of Massachusetts during his brief term.
Rochester was named for a close friend of Governor Shute, Laurence Hyde, Earl of Rochester, and brother-in-law to King James II. Rochester was incorporated as a city in 1891.
Rochester, NH includes the village of Gonic, named for the Indian Squamanagona, meaning day and water.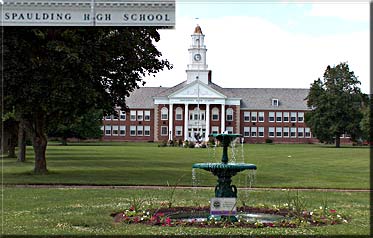 Rochester, New Hampshire: A NH Living Overview
Welcome to the vibrant city of Rochester, New Hampshire! Nestled in Strafford County, Rochester is a charming and historically rich community with a blend of modern amenities and small-town charm.
From its fascinating history to its diverse neighborhoods, local businesses, and recreational opportunities, Rochester has something to offer everyone.
History of Rochester NH
Rochester's history dates back to the early 17th century when the area was settled by English colonists. Originally known as "Squamscott Patent," the town was incorporated as Rochester in 1722. Throughout its history, Rochester has been a hub of agricultural and industrial activity, with industries like textiles, shoe manufacturing, and woodworking contributing to its growth. The city's historic charm is reflected in its well-preserved buildings, many of which showcase Colonial and Victorian architecture.
Local Businesses and Major Employers
Rochester boasts a thriving business community with a wide range of local enterprises. From quaint boutiques to bustling eateries, residents and visitors alike can enjoy a diverse array of options. The city's downtown area is a hub for shopping, dining, and cultural experiences. Additionally, Rochester is home to several major employers, including manufacturing companies, healthcare facilities, and educational institutions.
Rochester NH Villages, Districts, and Neighborhoods
Rochester is made up of several distinct neighborhoods, each with its own unique character. These neighborhoods contribute to the city's sense of community and offer a variety of housing options to suit different preferences. Some notable neighborhoods include Gonic, East Rochester, and the Historic District, each with its own charm and amenities.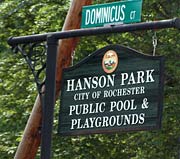 Rochester Parks, Recreation Areas, and Hikes
For outdoor enthusiasts, Rochester offers an abundance of parks and recreational spaces. From expansive green areas for picnics and sports to scenic trails for hiking and biking, there's no shortage of opportunities to enjoy nature. One of the highlights is the beautiful Salmon Falls River, which provides opportunities for kayaking, fishing, and peaceful waterfront strolls.
Historic Sites and Places of Interest
Rochester's rich history is evident in its many historic sites and landmarks. The Rochester Historical Society Museum offers a glimpse into the city's past through exhibits and artifacts. Additionally, the Governor Wentworth Mansion and the Rochester Opera House are architectural gems that hold cultural significance.
Rochester NH Real Estate Values and Options
Rochester offers a range of housing options, from charming single-family homes to modern apartments and condominiums. The city's real estate market is dynamic, with options available for various budgets and preferences. The diverse neighborhoods and housing styles contribute to the city's overall appeal.
Quality of Life
Rochester's quality of life is characterized by its strong sense of community, access to recreational opportunities, and a mix of urban and rural amenities. Residents enjoy a balanced lifestyle with the convenience of city amenities and the tranquility of natural surroundings.
Rochester Today & Rochester NH Living
Today, Rochester continues to evolve while staying rooted in its historical heritage. The city embraces a vibrant arts and cultural scene, hosts community events, and fosters local businesses. The spirit of community engagement is alive, making Rochester an inviting and welcoming place to live and visit.
Whether you're exploring the city's history, enjoying its outdoor offerings, or experiencing its local culture, Rochester, New Hampshire, promises an enriching experience for all who venture into its charming streets. With its blend of history, innovation, and community, Rochester captures the essence of small-town New England living while embracing the opportunities of the present.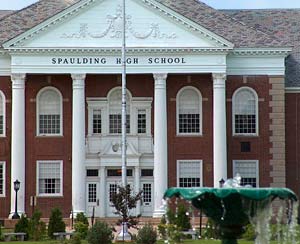 Incorporated: 1749
County: Strafford
Rochester, NH Population:
2010: 29,752
GPS Coordinates:
Latitude: 43.187
Longitude: -70.5823
Rochester, NH Local Information
Rochester Police Dispatch: 911
To share your Rochester, NH information please contact us. Learn more about advertising in NHLiving.
inns | hotels | resorts | rentals | attractions | dining | real estate
SHOP ROCHESTER NH GIFTS

| Photo | Title | Price | Buy |
| --- | --- | --- | --- |
| | History of the Town of Rochester New Hampshire, From 1722 to 1890 | $36.95 | ON SALE NOW |
| | The Architectural Jewels of Rochester New Hampshire: A History of the Built Environment | $11.63 | ON SALE NOW |
| | Rochester New Hampshire NH Vintage Sports Design Black Print Sweatshirt | $31.99 | ON SALE NOW |
| | Rochester Is Not Just City It's Home Rochester New Hampshire Throw Pillow | $19.99 | ON SALE NOW |
| | Rochester New Hampshire NH Vintage Athletic Sports Design T-Shirt | $16.99 | ON SALE NOW |
| | In Their Own Words: Transcription and Research of the Original Records of Colonial Rochester, New Hampshire, 1722-1799 | $37.96 | ON SALE NOW |
| | Vintage Rochester, New Hampshire T-Shirt | $20.99 | ON SALE NOW |
| | Rochester City New Hampshire Vintage American Flag T-Shirt | $17.99 | ON SALE NOW |
| | City of Rochester New Hampshire | NH Novelty Merch Gift - Pullover Hoodie | $32.99 | ON SALE NOW |
NH Lodging Guide | Weddings
Products | NH Town Guides
New England Living Magazine
Free World Mall

Country Weddings | New England Recipes
NH Inns | Boston Red Sox Gifts | Travel Destinations