New Hampshire Travel Safety
NH Travel Advice – Tips for Safe Travelers & Vacationers

New Hampshire Travel Information – before you get here, get the latest New Hampshire visitor information and resources. Although New Hampshire is not a very big state, you probably won't see most of New Hampshire in one visit, unless your visit extends for several weeks or more. Plan your New Hampshire vacation in advance by deciding which region(s) of New Hampshire you are most interested in. New Hampshire is majestic and varied. The White Mountains region of New Hampshire is world famous, but lowland New Hampshire offers pristine lakes, wildlife, mountain vistas, and white water rivers. This an incredibly beautiful state. Follow the links below for additional New Hampshire visitor and travel resources to assist you in planning your New Hampshire adventure. If you have specific questions about New Hampshire Travel just ask us.
To promote your business in NHLiving.com – New Hampshire's Internet Magazine, please contact us.
NH Travel & Tourism Guide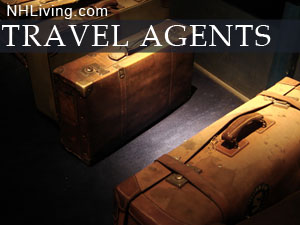 Travel safe by using common sense and taking some simple precautions when traveling to New Hampshire or elsewhere. The following suggestions will help ensure a safe trip whether traveling at home or abroad.
Hotel, Motel traveler safety tips:
Use caution when opening your hotel or motel room door. Always check first before opening the door for unexpected guests. If the person claims to be an employee, check with the front desk before opening your door to confirm.
When leaving your room make sure your door is securely closed and locked.
When returning to your room late in the evening, use the main entrance of the hotel.
Keep your guest room keys in a safe place. Do not display your room keys in public, place them in your wallet or purse out of view. Do not leave your keys on the bar or by the pool or in any place where they may be stolen.
Don't give your room keys or room number to strangers.
Keep your valuables in the hotel or motel's safe deposit box.
Use caution when getting into your vehicle. Look carefully before entering parking lots. Report any unusual activity to the front desk.
Do not leave valuables in your vehicle. Keep valuable items out of view, in the trunk if necessary.
Check your room doors and windows to be sure they are locked. Check to see that any connecting room doors are locked.
Locate emergency exits and stairs and familiarize yourself with fire escape routes.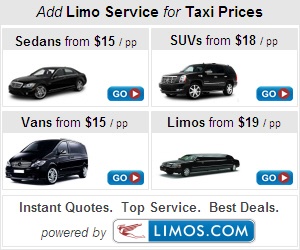 Did we miss something?
NH Lodging Picks | Weddings
Products | NH Town Guides
Free World Mall

Country Weddings | New England Recipes
VT Inns | Red Sox Gifts | Travel Destinations