NH Wine Society
Novice and Wine Connoisseurs

Wine lovers may not think of New England as the place to find great wines, as most wine enthusiasts think of California vineyards. New Hampshire vineyards are stepping up to the plate and creating some fine wines with unique New England style. Ask us about NH Wine Society or share comments. To feature your business, contact us.
Wine Society of New Hampshire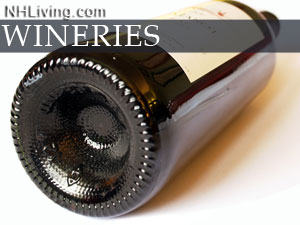 Retired scientist Charlie Saunders opened the first Wine Society store in Nashua, New Hampshire in 1993, and, in 1995, formed the Wine Society as an organization for lovers of good wines. A second store followed in Tyngsboro, Massachusetts. All wines in the two stores are chosen and endorsed by members of the Society and the two stores have different selections and character because of state controls in New Hampshire.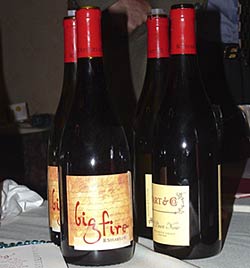 Today, more than 8,000 people are members of the Society, including 31 French Wine Knights (Les Chevalier du Grand Vin). Worldwide, the Wine Society has members in England, Canada, the United Sates, New Zealand, France and Italy. Membership is $30 annually per couple and details are available at either Wine Society location.
The Wine Society has the more wine per square foot than any other store in New Hampshire, and the highest average cost per bottle, ranging from $12.99 to $100 a bottle. The Tyngsboro shop offers wine appreciation classes of three different levels, each one taught as a six week seminar as well as single evening classes.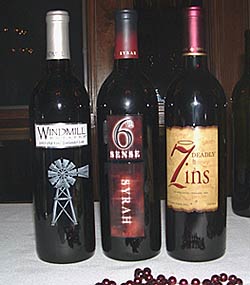 Members of the Wine Society get a special price on classes (15% discount), which go from appreciation all the way to the Cellar Master level. "In order to be a Cellar Master, the person must have a wine cellar, make wine and have a label," said Saunders. Eighteen members of the Wine Society have so far reached this level of accomplishment. The Wine Society also offers wine and food pairing classes, and has a resident chef program in which a promising young chef is chosen to work with the shop and Society to develop wine-related skills including pairings and cooking with wine.
Annually, some makers of the fantastic wines loved by the Society are invited to New Hampshire for a Mardi Gras charity and wine event. Besides tasting of approximately 120 wines, guests are served a buffet and have the opportunity to order the wines, which range in price from $8.99 to $149.99 a bottle. Both national and international wineries participate, and people come from all over New England for the evening.
The Wine Cellar / Wine Society
650 Amherst Street 
Nashua, NH 
Ph: 603-883-4114
The Wine Cellar / Wine Society
440 Middlesex Road
Tyngsboro, MA 01879 
Ph: 978-649-8993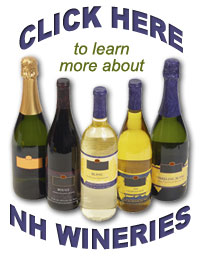 NH Lodging Guide | Weddings
Products | NH Town Guides
Free World Mall

Country Weddings | New England Recipes
NH Inns | Boston Red Sox Gifts | Travel Destinations