A Guide to Students' Getaway in New Hampshire
Without any doubt, the US is a great country for traveling because of all the variety of nature and cultures that can be found here, and student years are the best for discovering your country. So, there's no wonder why students love traveling so much these days. And if you're planning your next trip right now, this guide is for you.
New Hampshire is a good destination to consider. Located in the New England region, this northeastern state has a lot to offer to young travelers. This article will be your actionable guide to a perfect student getaway in New Hampshire. Let's dive in!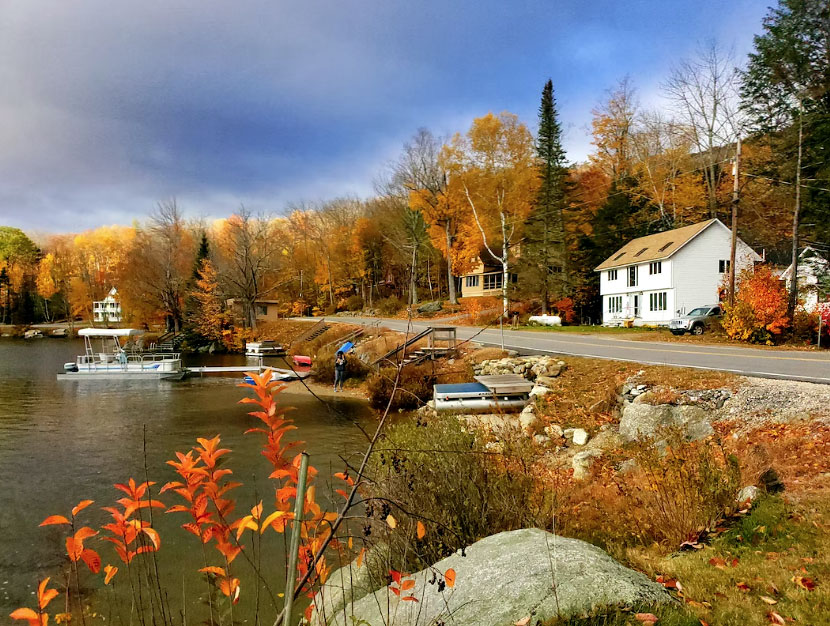 The Best Time to Visit New Hampshire
Located in the northeast of the United States, New Hampshire is known for rather capricious weather. Thus, choosing the right timing is the key to making your trip pleasant and comfortable. According to some, summer is a great time to visit this state because of the warm and sunny weather. Besides, this season works great for students who are busy studying for the rest of the year. However, it's worth noting that the state is located on the ocean coastline and, thus, is often full of tourists during this time. This basically means larger crowds of people in the streets and higher prices too.
With that being said, a much better time to visit New Hampshire is early fall. Between early September and late October, the weather is still rather warm. Do yourself a favor and book your lodging reservations in advance, even if you plan a camping vacation.
What about other seasons? Starting from late October and throughout the entire winter, the weather in this destination gets very cold, windy, and rather snowy, which can hold you back from enjoying outdoor activities. Springs are also quite cold and also rainy and prone to snowstorms and thunderstorms. So, early fall is really the best time to visit this place.
During this season, you can enjoy the beautiful fall foliage and also get the best prices (and even discounts) as the tourist season eases up.
Top 5 NH Cities to Visit
Now that you know about the best time to visit New Hampshire, let's take a moment to define the top destinations to discover here:
Manchester
The first destination to consider is Manchester – the largest and most populous city in the state. This city will be perfect for a more laid-back and cultural vacation. Here, you will find plenty of great museums and galleries, including the Currier Museum of Art, Millyard Museum, SEE Science Center, and many others. Also, there are many stunning parks, stadiums, theaters, and dining venues.
Portsmouth
A smaller but no less exciting destination for a student getaway is Portsmouth. In fact, this city is one of the most famous and touristic ones in the state. Portsmouth is known for its long and colorful history, so many of its sights are linked with the city's past. There is an interesting 10-acre Strawbery Banke Museum where you can walk across the old port neighborhood that was preserved from the original settlement of 1623. For more active tourists, there is the Portsmouth Harbor Trail that will take you through the key historical attractions of the city. On top of that, there are many other sights, festivals, cruises, and great restaurants worth visiting here.
Concord
Of course, when planning a trip to New Hampshire, you should consider the state's capital city as a possible destination. Concord is one of the US's smallest capital cities. Nevertheless, this place still holds plenty of things worth seeing. First and foremost, Concord represents well-preserved old architecture, so walking around the city is a lot of fun by itself. Some other popular attractions include the Capital Center for the Arts, Bank of New Hampshire Stage, Red River Theaters, and the McAuliffe-Shepard Discovery Center. And there is much more. All in all, this would be a perfect destination for history fans.
North Conway
For the most active and adventurous student tourists, North Conway must be the #1 location in this state. The city is located in the heart of the White Mountains and is known for many great hiking trails and natural landmarks. Namely, some of the most famous attractions include Diana's Baths, Cathedral Ledge, and Champney Falls Trail. Also, North Conway is known as New England's best ski town, so keep this in mind if you plan to travel in winter.
Hanover
Finally, one more destination for a perfect student getaway is Hanover. This place has always been a college town ever since it was founded in 1765. These days, there are lots of fun activities to do and places to see here. For example, you can discover the Dartmouth College campus, visit Hopkins Center for the Arts, see the outstanding Hood Museum of Art, and more. Hanover can be a very fun city to visit, especially when you are in college yourself. So, don't hesitate to keep this city on the list of possible destinations for your trip.
What Budget Do You Need for Your New Hampshire Getaway?
Budget is probably one of the most important things to consider when planning a student getaway to New Hampshire. There is no secret that modern students are living on a shoestring budget. Often, keeping 100% of their focus on succeeding in their studies, young people can't even get a full-time job. Thus, for students, it's especially pivotal to keep their travel costs as low as possible. The good news is that New Hampshire isn't a super expensive destination. According to the most recent stats, the cost of accommodation in this state ranges between $73 and $330 per night, with the average cost of vacation rentals in the US between $210 and $660 per night.
The flights can also be rather affordable. Depending on your location, you can fly to this state starting from $60 for economy class.
Other expenses you will face during your stay will depend a lot on the selected destination, your lifestyle, your season, and many other factors. In general, it's recommended to have a budget of $55-$110 per person per day. This budget should be enough to cover food, attractions, and transportation costs.
All in all, you can expect to spend an average of $1,300 for a 7-day getaway to this destination. However, keep in mind that there are plenty of ways to reduce the cost and save money by choosing the right time, destination, and accommodation for your visit. And there are also plenty of special deals and discounts for students.
The Bottom Line
New Hampshire is a hidden gem that won't leave adventure lovers indifferent. New Hampshire visitors love its vibrant and historically-rich towns and cities. It also has many stunning natural landmarks. And there are a bunch of fun and diversified things that you can see and do here. Thank you for visiting.
BIKE RACKS ON SALE

WHY SQUAT: Squats are not only effective for building an insanely strong lower body, but also because they deliver a number of ancillary physical benefits, including increased hormone release and improved flexibility.
HOW IT WORKS: Tone the lower body by using your glutes, quads, and hamstrings to push down to a squat. Work your shoulders, back, and chest as you push yourself up through every rep. Skip the weights, this squat trainer will reduce the amount of stress on the knees and joints that occurs when you squat incorrectly. Adding this to your workout will help you develop a proper form to get the perfect squat.
TRACK YOUR FITNESS: The LCD monitor tracks your calories, scan, time, and count. This trainer gives you the freedom to add or remove tension, the three elastic bands can be clipped on or off the seat to adjust to any fitness level.
WORKOUT VARIETY: Not only does it offer the ability to do a full-range squat but you can also add variety by doing high, median and low zone squats pulses. Non-slip foot pedals
CONVENIENCE: Easily store almost anywhere in your home. Remove the knob, fold, and store; as easy as 1, 2, 3. Its self-leveling pedals help you to get in and out of the bike in a breeze. Stable end caps prevent any movement to ensure you have a stable and safe workout.
12 LEVELS OF RESISTANCE: The hydraulic resistance system creates a smooth and quiet row, throughout 12 total levels of resistance. This is an ideal machine for low impact exercise when at home
DIGITAL MONITOR: Track your workout progress on the digital monitor, equipped with time, count, count total, calories, and scan functions.
ADJUSTABILITY: Tailor your workout experience by fitting the adjustable pedal straps to your feet, and level your rower to your space with the stabilizers.
ERGONOMIC: Enjoy a comfortable row with the pivoting foot pedals, foam handlebars, and cushioned seat designed with your comfort in mind.
FOOTPRINT: The compact design of this rower allows you to easily move your rower from room to room or into storage.
Included Components: Product Manual
Our White Ledge Men's Hiking Boots have premium full-grain waterproof leather uppers, seam-sealed waterproof construction, and rustproof speed lace hardware with hooks at top for secure lacing.
LOOK NO FURTHER for trail-ready performance and style. Our selection of men's hiking boots, waterproof hiking boots, casual boots, and casual shoes is designed to fit in with your outdoor-ready ensembles.
TIMBERLAND HAS YOU COVERED whether you're looking for men's boots, women's boots, or kids boots. For the best in hiking boots, rain boots, work boots, casual shoes & boots & more, choose Timberland.
WHAT YOU NEED IN THE OUTDOORS: Timberland has the gear you need for all your outdoor adventures, including jackets and coats for outdoor activities, backpacks and luggage & outdoor accessories.
THE BEST IN OUTDOORS: Trust Timberland's line of high-quality men's, women's, and kids boots. hiking boots, outdoor gear, and activewear for all your activities from the trail to the sea to the streets.
NH Lodging Guide | Weddings
Products | NH Town Guides
New England Living Magazine | New England Attractions
Free World Mall

Country Weddings | New England Recipes
NH Inns | Boston Red Sox Gifts | Travel Destinations