White Mountain Adventures
Famous New Hampshire Hiking Trails
The oldest continuously maintained hiking trail in the entire United States is located right here in this beautiful section of the northern White Mountains region of New Hampshire.
This magical spot is rich in history and continues to inspire and attract people worldwide to witness this amazing location. Thank you for visiting and for sharing our information.
To feature your NH business, contact us.
Visiting Crawford's Notch
Exploring the Rich History and Natural Beauty of Crawford's Notch, New Hampshire
Nestled in the heart of New Hampshire's White Mountains, Crawford's Notch is a hidden gem waiting to be explored. With its captivating history, breathtaking landscapes, and an abundance of recreational opportunities, be sure to add Crawford's Notch to your list of remarkable New Hampshire destinations.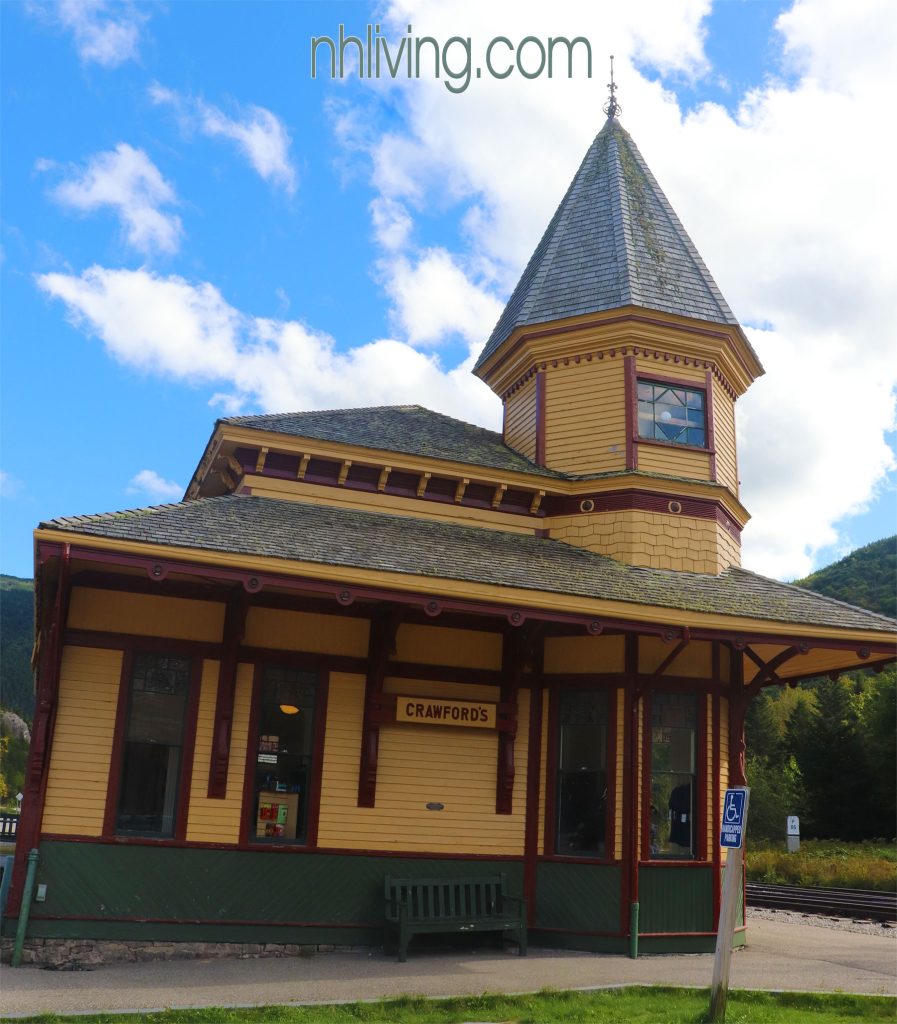 History of Crawford's Notch:
Crawford's Notch holds a significant place in New Hampshire's history. It was named after the Crawford family, who were among the first settlers in the area during the late 18th century. The Crawfords opened a small inn and became renowned for guiding early travelers through the rugged terrain of the White Mountains.
In the early 19th century, the Notch gained fame as the "Gateway to the White Mountains." The completion of the Crawford Path in 1819, the oldest continuously maintained hiking trail in the United States, further solidified its importance as a tourist destination. Travelers flocked to the area to experience the natural beauty of the region.
Early Settlers:
The Crawford family's story is a testament to the resilience of early settlers in the White Mountains. They faced the challenges of harsh winters, rugged landscapes, and isolation, yet their hospitality and determination paved the way for Crawford's Notch to become a beloved destination.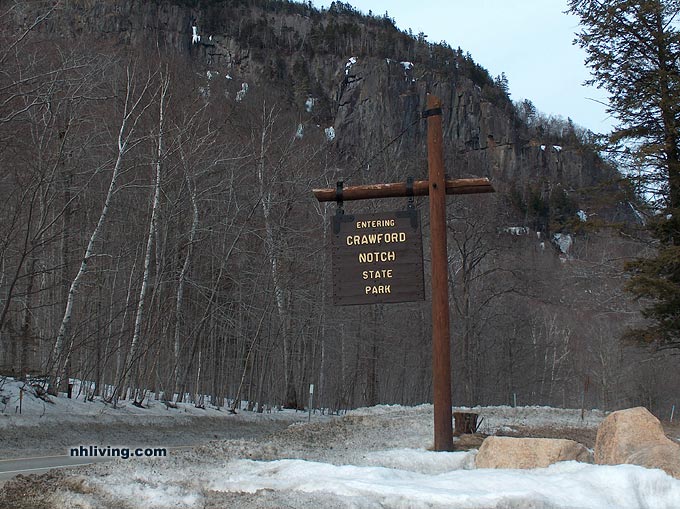 Historic Sites:
Crawford's Notch boasts a wealth of historic sites that provide a glimpse into its past. Some notable places to explore include:
Crawford Depot: This historic train station served as a transportation hub in the 19th century and is a great place to start your journey through the Notch.
Willey House: Visit the Willey House, a preserved 19th-century home, and learn about the tragic story of the Willey family who perished in a landslide in 1826.
Elephant Head: A prominent rock formation resembling an elephant's head, it offers fantastic photo opportunities and a short, scenic hike.
Crawford Notch Today:
Today, Crawford's Notch remains a hub for outdoor enthusiasts. Whether you're an avid hiker, a wildlife enthusiast, or just seeking a peaceful escape, you'll find plenty to do:
Hiking: Explore the Crawford Path, hike to the summit of Mount Willard for stunning views, or take on more challenging peaks like Mount Webster and Mount Jackson.
Scenic Drives: The Notch is traversed by Route 302, offering breathtaking vistas around every bend. Take a leisurely drive and stop at the numerous viewpoints along the way.
Skiing and Snowshoeing: In the winter months, the Notch transforms into a winter wonderland with opportunities for skiing and snowshoeing.
Wildlife Watching: Keep an eye out for moose, deer, and other wildlife that call the area home.
Visitor's Center:
Before embarking on your Crawford's Notch adventure, be sure to stop by the Visitor's Center. Here, you can gather information, obtain trail maps, and learn about the area's geology, flora, and fauna. Friendly NH State Park Rangers are sometimes present and will be happy to answer questions and provide guidance.
Browse Crawford Notch Photos at nhliving.com:
For a visual taste of Crawford's Notch, don't miss the stunning photographs available at nhliving.com. New Hampshire's Online Magazine offers a collection of captivating images that showcase the region's natural beauty throughout the seasons.
In conclusion, Crawford's Notch is a place where history, natural beauty, and outdoor adventure come together harmoniously. Whether you're a history buff, an outdoor enthusiast, a photo seeker, a hiker, or simply seeking a serene escape, Crawford's Notch in New Hampshire promises an unforgettable experience. So, pack your bags, grab your camera, and embark on an adventure through this enchanting corner of the White Mountains.
inns | hotels | resorts | rentals | attractions | dining | real estate
SHOP NH GIFTS

| Photo | Title | Price | Buy |
| --- | --- | --- | --- |
| | Hattie of Crawford Notch | $19.95 | ON SALE NOW |
| | Crawford Notch, New Hampshire, White Mountain National Forest, New Hampshire, Scenic Byway and Moose (16x24 Giclee Gallery Art Print, Vivid Textured Wall Decor) | $29.99 | ON SALE NOW |
| | AMC White Mountains Trail Map 3-4: Crawford Notch-Sandwich Range and Moosilauke-Kinsman Ridge (Appalachian MTN Club, 3-4) | $12.95 | ON SALE NOW |
| | White Mountain National Forest [Map Pack Bundle] (National Geographic Trails Illustrated Map) | $24.95 | ON SALE NOW |
| | White Mountain National Forest New Hampshire Mt. Washington T-Shirt | $18.95 | ON SALE NOW |
| | HISTORIX Vintage 1894 New Hampshire Map - 18x24 Inch Vintage Map of New Hampshire Wall Art - Historic Railroad Map of New Hampshire Vintage Poster - Old New Hampshire Wall Decor | $39.99 | ON SALE NOW |
| | 1846 New Hampshire Map - 11x14 Unframed Art Print - Great Vintage Home Decor and Gift Under $15 | $13.99 | ON SALE NOW |
| | New Hampshire T-Shirt Vintage Sports Design Retro NH T | $16.99 | ON SALE NOW |
| | The Stranger in the Woods: The Extraordinary Story of the Last True Hermit | $24.49 | ON SALE NOW |
| | White Mountain National Forest New Hampshire Maine T-Shirt | $19.99 | ON SALE NOW |
NH Lodging Guide | Weddings
Products | NH Town Guides
Free World Mall

Country Weddings | New England Recipes
NH Inns | Boston Red Sox Gifts | Travel Destinations