Merrimack Valley New Hampshire
Welcome to the New Hampshire Merrimack Valley Region. Named for the river that runs through it, the New Hampshire Merrimack Valley region is full of interesting places to go. This is the most populated and fastest growing region of the state. New Hampshire's largest cites area located here; Salem, Nashua, Manchester, and Concord. Please share your Merrimack Valley business reviews and comments. To feature your business in NHLiving.com – New Hampshire's Internet Magazine, contact us.
inns | hotels | resorts | rentals | attractions | dining | real estate
Manchester Airport is busy air terminal with excellent local hotels located nearby.  Elm Street in downtown Manchester is the sight of the annual St. Patrick's Day Parade. Located in North Salem, you can find America's Stonehenge, which can be used to determine solar and lunar events of the year. The museum of New Hampshire History is in Concord, which is also the New Hampshire State Capitol.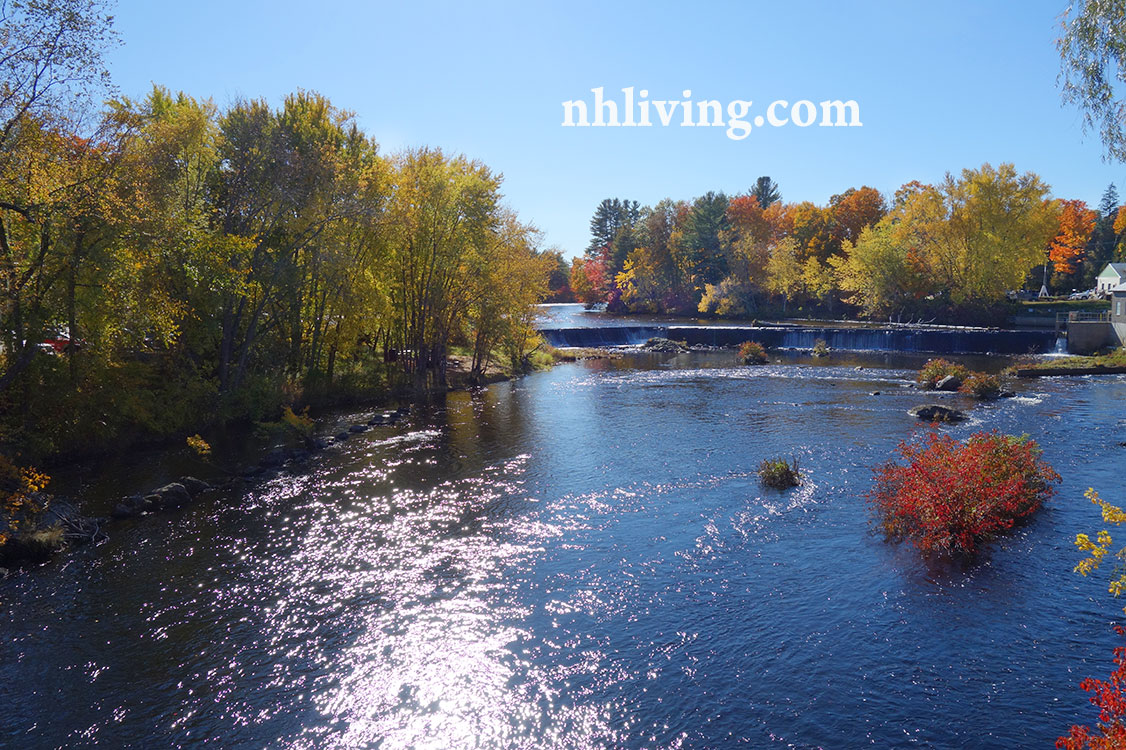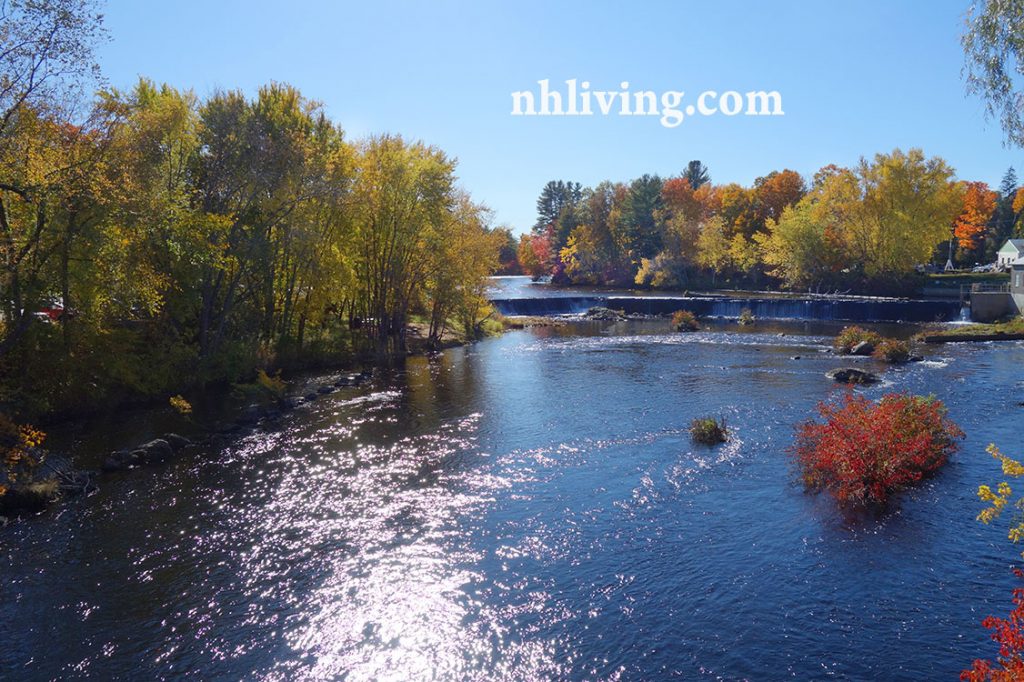 ---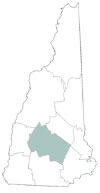 Merrimack County NH (Northern)
Population: 146,445
County Seat: Concord
Largest City: Concord
Towns – Allenstown, Andover, Boscawen, Bow, Bradford, Canterbury, Chichester, Danbury, Dunbarton, Epsom, Henniker, Hill, Hooksett, Hopkinton, Loudon, New London, Newbury, Northfield, Pembroke, Pittsfield, Salisbury, Sutton, Warner, Webster, Wilmont
Villages – Blodgett Landing, Contoocook, East Andover, Elkins, North Sutton, Penacook, South Hooksett, South Newbury, South Sutton, Suncook
---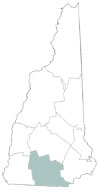 Hillsborough County NH (Western)
Population: 400,721
County Seat: Manchester and Nashua
City – Manchester
Towns – Amherst, Antrim, Bedford, Bennington, Brookline, Deering, Francestown, Goffstown, Greenfield, Greenville, Hancock, Hillsborough, Hollis, Hudson, Litchfield, Lyndenborough, Mason, Merrimack, Milford, Mont Vernon, Nashua, New Boston, New Ipswich, Pelham, Peterborough, Sharon, Temple, Weare, Wilton, Windsor
Villages – East Merrimack, Grasmere, Pinardville, West Peterborough
---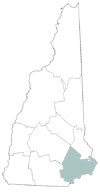 Rockingham County NH (Eastern)
Population: 295,223
County Seat: Brentwood
City – Portsmouth
Largest Town – Derry
Towns – Atkinson, Auburn, Brentwood, Candia, Chester, Danville, Deerfield, Derry, East Kingston, Epping, Exeter, Fremont, Greenland, Hampstead, Hampton, Hampton Falls, Kensington, Kingston, Londonderry, New Castle, Newfields, Newington, Newmarket, Newton, North Hampton, Northwood, Nottingham, Plaistow, Portsmouth, Raymond, Rye, Salem, Sandown, Seabrook, South Hampton, Stratham, Windham
---
inns | hotels | resorts | rentals | attractions | dining | real estate
NH Lodging Guide | Weddings
Products | NH Town Guides
Free World Mall

Country Weddings | New England Recipes
NH Inns | Boston Red Sox Gifts | Travel Destinations