The Tri-Town Times

Tri-Town Times is a publication of Nutfield Publishing. Please share your NH Newspaper comments. To feature your NH business, contact us.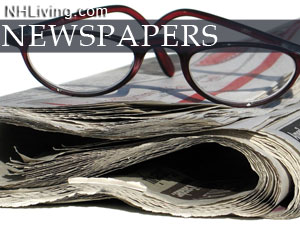 Publication Profile:
Newspaper: The Tri-Town Times
Address: 2 Litchfield Road, Londonderry, NH 03053
County: Rockingham
Phone: 603-537-2760
Fax: 603-537-2765
Publisher: Nutfield Publishing
# of Employees: 12
Email: dpaul@nutpub.net
Web Site: www.nutpub.net
Product/Service: Three Weekly Newspapers, published on Thursday. The Londonderry Times, Nutfield News, Tri-Town Times are mailed free of charge to every home, business, and PO Box in Londonderry, Derry, East Derry, Sandown, Chester, Hampstead, and East Hampstead in NH and are also available at many locations around the towns.
inns | hotels | resorts | rentals | attractions | dining | real estate
NH Magazines | NH Daily Newspapers | NH Journals
NHLiving Classifed Ads | Save 50% on local newspaper home delivery
NH Lodging Picks | Weddings
Products | NH Town Guides
Free World Mall

Country Weddings | New England Recipes
VT Inns | Red Sox Gifts | Travel Destinations