Hancock, New Hampshire 03449
Hancock, NH Lodging, Real Estate, Travel & Visitor Information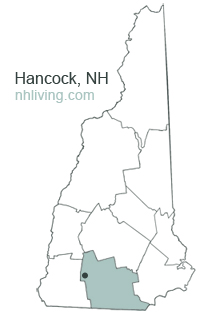 Hancock started as an unidentified settlement on the Contoocook River, in lands known as Society land or Cumberland, which had been reserved for the proprietors of the lands which became New Hampshire.
First settled in 1764, the town was named Hancock in 1779 in honor of John Hancock, the first governor of Massachusetts, President of the Continental Congress, and signer of the U.S. Declaration of Independence.
To share your Hancock, NH business information with us, contact us about advertising in NHLiving.
Incorporated: 1779
County: Hillsborough
Hancock, NH Population:
2010: 1,654
GPS Coordinates:
Latitude: 42.5822
Longitude: -71.5847
Hancock, NH Local Information
Hancock Police Dispatch: 911
Discover the Charming Town of Hancock, NH: History, Sites of Interest, Real Estate, and More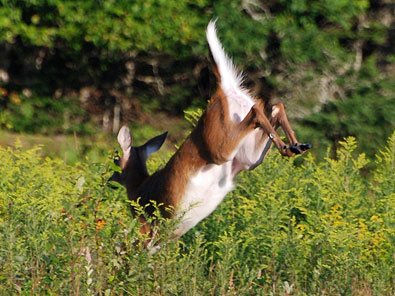 Nestled in the heart of southern New Hampshire, the picturesque town of Hancock is a hidden gem with a rich history, stunning natural beauty, and a tight-knit community. This article provides a comprehensive guide to Hancock, covering its intriguing history, notable sites, real estate options, local employers, and the overall quality of life in this idyllic town.
History of Hancock, NH
The town of Hancock was established in 1779 and named after John Hancock, a prominent figure in the American Revolution. The area was first settled by pioneers from Massachusetts and quickly grew into a prosperous agricultural community. Hancock played a significant role in the Revolutionary War, and remnants of that era can still be found throughout the town.
Historic Sites and Places of Interest in Hancock
Hancock Village Historic District: Take a stroll through this charming district, lined with beautifully preserved 18th-century homes and buildings. The Hancock Meetinghouse, built-in 1821, is a notable landmark that showcases stunning Federal-style architecture.
Harris Center for Conservation Education: Nature enthusiasts will appreciate this conservation center, offering miles of hiking trails, educational programs, and events to explore the region's natural wonders.
Nubanusit Lake: Enjoy outdoor activities like fishing, boating, and swimming in the crystal-clear waters of Nubanusit Lake. Surrounded by lush forests, this pristine lake offers a serene escape for nature lovers.
Norway Pond: This scenic pond provides a peaceful spot for picnics, kayaking, and winter ice skating. Its beauty has inspired many artists throughout the years.
Hancock, NH Real Estate: Neighborhoods, Prices, and Trends
Neighborhoods and Villages: Hancock is comprised of several charming neighborhoods and villages, including Hancock Village, Norway Hill, and Forest Road. Each area offers its unique character and housing options.
Realty Trends: Hancock's real estate market has seen steady growth over the years, reflecting the town's desirability and strong community spirit. Property values have remained relatively stable, making it an attractive option for both homeowners and investors.
Hancock NH Housing Options: Prospective residents can find a wide array of housing options, including single-family homes, charming cottages, historic properties, and vacant land for those seeking to build their dream homes. The town also offers a few rental properties and apartments.
Local Employers and Economy
Hancock boasts a vibrant local economy with a mix of small businesses, educational institutions, and tourism-related industries. Some notable employers in the area include:
Franklin Pierce University: This prestigious university is a major employer in Hancock, offering a range of educational and administrative positions.
Local Shops and Restaurants: The town supports a variety of locally-owned businesses, including boutiques, art galleries, cozy cafes, and restaurants, creating a thriving entrepreneurial ecosystem.
Tourism Industry: Hancock's historical significance, natural beauty, and cultural attractions attract tourists year-round, stimulating the local economy and providing opportunities in hospitality, guiding services, and event management.
Life and Living in Hancock, NH
Hancock offers an exceptional quality of life, combining small-town charm with an abundance of outdoor recreational opportunities. Residents enjoy:
Strong Community Spirit: Hancock prides itself on its close-knit community, fostering a welcoming and inclusive environment for residents of all ages.
Outdoor Recreation: With its picturesque lakes, hiking trails, and natural beauty, Hancock is an outdoor enthusiast's paradise. The town hosts various community events, including fairs, parades, and concerts.
Educational Opportunities: In addition to Franklin Pierce University, Hancock is home to high-performing public schools, providing quality education to its residents.
Cultural and Arts Scene: The town's rich history and scenic beauty inspire a thriving arts community, featuring galleries, theater groups, and events throughout the year.
Hancock, NH, offers a blend of history, natural beauty, and a warm community atmosphere that makes it an exceptional place to call home. Whether you're captivated by its historic sites, looking for a peaceful retreat in nature, or seeking a close-knit community, Hancock has something to offer everyone. With its diverse real estate options, stable housing market, and employment opportunities, this charming town has much to offer both residents and visitors alike. Start exploring all that Hancock has to offer and experience the unique New England charm that Hancock, New Hampshire has to offer.
SHOP HANCOCK NH GIFTS

| Photo | Title | Price | Buy |
| --- | --- | --- | --- |
| | Homesick Premium Scented Candle, New Hampshire - Scents of Apple Cider, Clove, Amber, 13.75 oz, 60-80 Hour Burn, Natural Soy Blend Candle Home Decor, Relaxing Aromatherapy Candle | | ON SALE NOW |
| | Hancock New Hampshire NH Vintage Athletic Sports Design Sweatshirt | $31.99 | ON SALE NOW |
| | The Gallery Collection, 25 Personalized Thanksgiving Cards with Foil-Lined Envelopes (Landscape at Hancock, New Hampshire), For Business or Consumer | $76.95 | ON SALE NOW |
| | Hancock New Hampshire NH vintage State Athletic style Zip Hoodie | $29.99 | ON SALE NOW |
| | Hancock New Hampshire NH vintage State Athletic style Sweatshirt | $25.15 | ON SALE NOW |
| | USA New Hampshire Hancock Congressional Church and Town Hall Poster Print (24 x 36) | $63.47 | ON SALE NOW |
| | Hancock New Hampshire NH vintage State Athletic style Pullover Hoodie | $25.05 | ON SALE NOW |
| | Hancock New Hampshire NH vintage State Athletic style Sweatshirt | $25.15 | ON SALE NOW |
| | Imagekind Wall Art Print entitled Landscape At Hancock, New Hampshire, October 1923 by The Fine Art Masters | 26 x 24 | $117.99 | ON SALE NOW |
inns | hotels | resorts | rentals | attractions | dining | real estate
NH Lodging Guide | Weddings
Products | NH Town Guides
Free World Mall

Country Weddings | New England Recipes
NH Inns | Boston Red Sox Gifts | Travel Destinations