Hopkinton, New Hampshire 03229
Hopkinton, NH Lodging, Real Estate, Travel & Visitor Information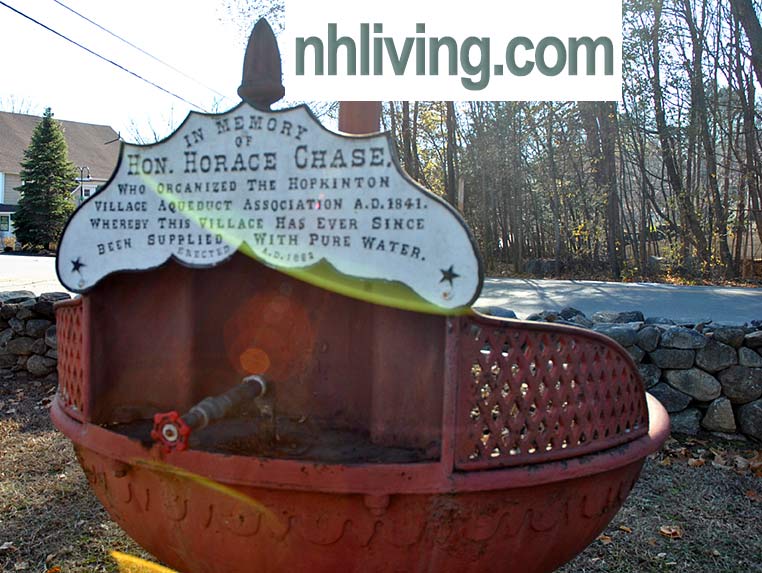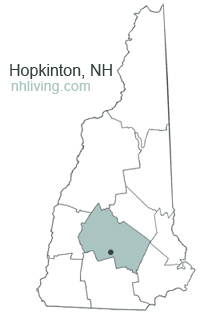 The scenic town of Hopkinton, New Hampshire was first granted in 1735 as New Hampshire Number 5 to settlers from Hopkinton, Massachusetts, who renamed the town New Hopkinton. Setting the pattern for future towns, settlers were required to build homes, fence in their acreage, plant it with English grass, and provide a home for a minister, all within seven years.
Contoocook Village, a substantial portion of the town, was named for a tribe of Penacook Indians who once lived there, as was the Contoocook River which flows through the town. Hopkinton is located at the junction of US Route 202 and NH Route 9. Hopkinton is the site of the annual Hopkinton State Fair. This famous agricultural fair is held on Labor Day weekend.
Exploring Hopkinton, New Hampshire: A Comprehensive Guide
Welcome to a comprehensive guide to Hopkinton, New Hampshire, a charming town rich in history, natural beauty, and a vibrant community. Whether you're a history enthusiast, a nature lover, or someone seeking a welcoming place to call home, Hopkinton has something to offer for everyone.
History of Hopkinton
Hopkinton's origins date back to its founding in 1765. Named after Edward Hopkins, a cousin of the colonial governor John Wentworth, the town grew as a farming and manufacturing community during the 19th century. The construction of the Contoocook River provided a significant boost to the town's economy, powering mills and factories that produced textiles, shoes, and other goods.
Local Businesses and Major Employers
Today, Hopkinton boasts a mix of local businesses that contribute to its unique character. From quaint boutiques to modern services, the town's commercial landscape has evolved while retaining its small-town charm. Some of the major employers in the area include manufacturing companies, healthcare facilities, and educational institutions.
Villages, Districts, and Neighborhoods
Hopkinton is divided into several distinct villages and neighborhoods, each with its own character and history. These include Contoocook Village, West Hopkinton, and Hopkinton Village. Each area offers a glimpse into the town's past and present, with a blend of historic architecture and contemporary living.
Parks, Recreation Areas, and Hikes
Nature enthusiasts will find plenty to explore in Hopkinton. The town is home to several parks and recreation areas, such as Everett Park and Kimball Lake. For those who enjoy outdoor activities, the Rollins State Park offers hiking trails with stunning panoramic views of the surrounding landscapes, including the iconic Mount Kearsarge.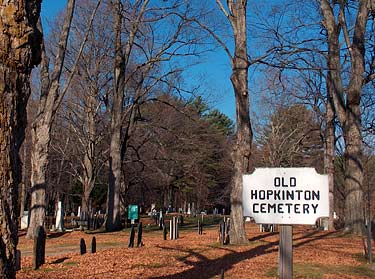 Historic Sites and Places of Interest
History buffs will be delighted by the town's historic sites and landmarks. The Contoocook Railroad Depot, listed on the National Register of Historic Places, is a testament to Hopkinton's railroad history. The Hopkinton Historical Society maintains various buildings and artifacts that tell the story of the town's evolution.
Real Estate Values and Options
Hopkinton offers a range of real estate options, from historic homes to modern properties. The town's real estate values have remained stable, making it an attractive destination for individuals and families seeking a quieter, more rural lifestyle while maintaining access to urban amenities.
Town Offices and Contacts
For information about town services, events, and community resources, you can visit the Hopkinton Town Offices.
Hopkinton, New Hampshire
330 Main Street
Hopkinton, NH 03229
Telephone: (603) 746-3170
Town Clerk/Tax Collector – (603) 746-3180
Transfer Station – (603) 746-3810
491 East Penacook Road
Hopkinton, NH 03229
Hopkinton Fair
The Hopkinton State Fair is a cherished annual event that showcases the town's agricultural heritage and vibrant community spirit. The fair features livestock exhibits, agricultural competitions, live entertainment, and a wide variety of delicious food options.
Quality of Life
Hopkinton offers a high quality of life with its friendly community, natural beauty, and recreational opportunities. The town's strong sense of community is evident through its numerous events, volunteer initiatives, and support for local businesses.
Hopkinton Today and Hopkinton, NH Living
Today, Hopkinton remains a picturesque New England town that embraces its history while looking towards the future. The town's commitment to preserving its heritage, promoting economic growth, and providing a welcoming environment for residents and visitors alike continues to shape its identity.
Whether you're strolling through historic streets, hiking the scenic trails, or engaging with the local community, Hopkinton, NH, offers an enriching living experience that captures the essence of small-town New England charm.
To share your Hopkinton, NH information with us, please contact us.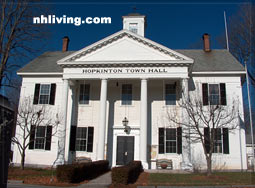 Incorporated: 1765
County: Merrimack
Hopkinton, NH Population:
2010: 5,589
GPS Coordinates:
Latitude: 43.1129
Longitude: -71.4013
Hopkinton, NH Local Information
Hopkinton Police Dispatch: 911
inns | hotels | resorts | rentals | attractions | dining | real estate
HOPKINTON NH GIFTS

| Photo | Title | Price | Buy |
| --- | --- | --- | --- |
| | Hopkinton New Hampshire NH vintage State Athletic style Raglan Baseball Tee | $23.99 | ON SALE NOW |
| | Hopkinton New Hampshire Hopkinton NH Retro Vintage Text Pullover Hoodie | $39.99 | ON SALE NOW |
| | Hopkinton New Hampshire Hopkinton NH Retro Vintage Text Tank Top | $21.99 | ON SALE NOW |
| | Hopkinton New Hampshire USA State America Travel Premium T-Shirt | $29.99 | ON SALE NOW |
| | Hopkinton, New Hampshire Crazy Cow Long Sleeve T-Shirt | $22.99 | ON SALE NOW |
| | iPhone 11 Hopkinton New Hampshire Hopkinton NH Retro Vintage Text Case | $21.99 | ON SALE NOW |
| | Hopkinton New Hampshire NH Vintage Athletic Sports Design Long Sleeve T-Shirt | $22.99 | ON SALE NOW |
| | Hopkinton New Hampshire Hopkinton NH Retro Vintage Text Tote Bag | $23.99 | ON SALE NOW |
| | Hopkinton New Hampshire Hopkinton NH Retro Vintage Text Long Sleeve T-Shirt | $27.99 | ON SALE NOW |
| | Hopkinton New Hampshire NH vintage State Athletic style Raglan Baseball Tee | $22.99 | ON SALE NOW |
| | Annual Report of the Town of Hopkinton: Comprising the Reports of Selectmen, Treasurer, Town Clerk, Highway Agents, School Board, Library Trustees and ... Ending February 15, 1915 (Classic Reprint) | $18.27 | ON SALE NOW |
NH Lodging Guide | Weddings
Products | NH Town Guides
New England Living Magazine
Free World Mall

Country Weddings | New England Recipes
NH Inns | Boston Red Sox Gifts | Travel Destinations