Lebanon, New Hampshire 03766
Lebanon, NH Real Estate Restaurants Attractions Lodging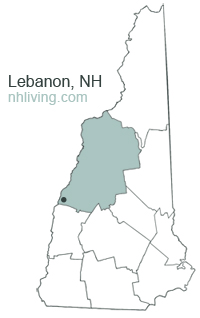 Welcome to Lebanon, New Hampshire – The Dartmouth Lake Sunapee, Upper Valley Region. The name Lebanon comes from the biblical cedars of ancient Lebanon,the Semitic word meaning white, referring to the nearby mountain with perpetual snow on its summit.
Lebanon, NH was established in 1761, the name was probably selected by the many early settlers who were from Lebanon, Connecticut, including Eleazar Wheelock, founder of Dartmouth College.
Lebanon was the original home of the Indian Charity School from which Dartmouth is descended. Lebanon was incorporated as a city in 1957.
Exploring Lebanon, New Hampshire: A Historic Town of Tranquility and Opportunities
Nestled in the heart of the Upper Connecticut River Valley, Lebanon, New Hampshire, is a town that boasts a rich history, vibrant communities, and a deep appreciation for the natural beauty that surrounds it. From its early colonial beginnings to its present-day status as a hub of education and healthcare, Lebanon offers a unique blend of historical significance and modern opportunities.


Vanessa Stone Real Estate, 468 US Route 4 Unit 7, Enfield, NH 03748 & 195 Mechanic St., Lebanon, NH 03766 | 603-632-5757
Vanessa Stone Real Estate is Your Home for Upper Valley NH Real Estate. With 30 plus years of experience in the Real Estate business, Vanessa and her team can help you find the New Hampshire property you are searching for. Whether it be a home, land, a mobile home in a park, rental, an investment property, or waterfront property. Visit our website to receive local real estate listing updates via email.
Visit Vanessa Stone Real Estate
---


The Norwich Inn, 325 Main Street, Norwich, VT 05055 | 802-649-1143
The Norwich Inn is a historic Vermont inn located just across the river from Hanover, New Hampshire. An Inn has been on the site since 1797; the current Victorian Structure since 1890. We offer 38 guestrooms, Pub, Dining Room, and Microbrewery.
Visit Norwich Inn
---


CG Shepherd Realty LLC, Grantham: 603-863-3278 Hanover: 603-643-3278 Lebanon: 603-448-3278, 120 Route 10S, (Sawyer Brook Plaza), Grantham, NH 03753 & 199 Heater Rd., Lebanon, NH 03766
CG Shepherd Realty, LLC has knowledgeable local Realtors who will represent your interests enthusiastically! Learn all the local secrets and traditions of the Upper Valley, Dartmouth/Lake Sunapee, Eastman and Vermont regions by contacting us or visiting our website.
CG Shepherd Realty Website
---
History of Lebanon, NH
Lebanon's history dates back to the 18th century when it was first settled by European colonists. Originally known as "West Lebanon," the town was chartered in 1761. Its location along the Connecticut River made it an important trading post, contributing to its early growth. Lebanon played a role in various historical events, including the American Revolution and the development of transportation infrastructure.
Local Businesses and Major Employers
Lebanon has a diverse array of local businesses that contribute to its economic vitality. The town's central location and excellent connectivity have attracted a range of industries, including healthcare, education, technology, and more. Major employers in the area include Dartmouth-Hitchcock Medical Center, a renowned healthcare institution, and Dartmouth College, a prestigious Ivy League university.
Villages, Districts, and Neighborhoods
Lebanon is made up of several distinct villages, each with its own unique character and charm. These include:
West Lebanon: A commercial hub with a mix of businesses, shops, and dining options.
Downtown Lebanon: The historic center of the town, featuring a blend of historic architecture and modern amenities.
Sachem Village: A residential community closely associated with Dartmouth College.
Parks, Recreation Areas, and Hikes
Nature enthusiasts will find plenty to explore in and around Lebanon. The town offers various parks and recreational areas for outdoor activities:
Storrs Hill Ski Area: A community ski hill for winter sports enthusiasts.
Boston Lot Lake: A serene lake area offering opportunities for boating and fishing.
Lebanon Rail Trail: A scenic trail for walking, jogging, and biking.
Hikers will also enjoy nearby trails, such as the Appalachian Trail, and various paths in the nearby White Mountain National Forest.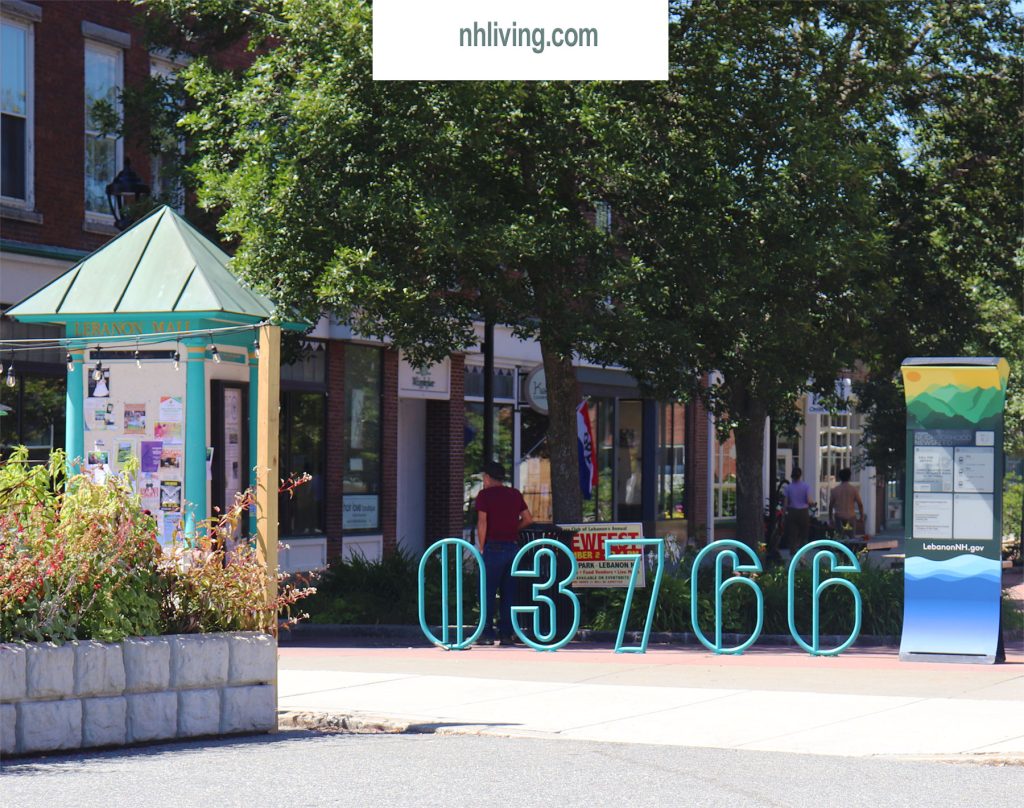 Historic Sites and Places of Interest
Lebanon is home to several historic sites and landmarks that provide insights into its past:
The Little Church Theater: A historic church building turned into a community theater.
Lebanon Historical Society Museum and Visitors Center: Showcasing the town's history through artifacts and exhibits.
Lebanon NH Real Estate Values and Options
Lebanon offers a range of real estate options, from historic homes in the downtown area to modern developments in the surrounding neighborhoods. The town's real estate market benefits from its proximity to Dartmouth College and Dartmouth-Hitchcock Medical Center.
Lebanon Municipal Airport
Lebanon Municipal Airport provides convenient air travel options for residents and visitors, connecting the town to various destinations.
Famous People from Lebanon, NH
Lebanon has been home to several notable individuals, including:
Mindy Kaling: Actress, comedian, and writer known for her work on "The Office" and "The Mindy Project."
John Irving: Acclaimed author of novels like "The World According to Garp" and "A Prayer for Owen Meany."
Quality of Life
Lebanon's quality of life is enriched by its picturesque surroundings, cultural offerings, and a strong sense of community. Residents enjoy a mix of outdoor activities, cultural events, and access to world-class healthcare and education.
Lebanon Town Offices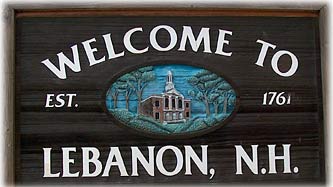 Incorporated: 1761
County: Grafton
Lebanon, NH Population:
2010: 13,151
GPS Coordinates:
Latitude: 43.3832
Longitude: -72.1506
Lebanon, NH Local Information
Lebanon Police Dispatch: 911
Lebanon, NH Living
Lebanon, NH, presents a unique blend of historical significance, economic opportunities, and natural beauty. Whether you're interested in exploring its rich history, enjoying outdoor adventures, or benefiting from its educational and healthcare institutions, Lebanon offers a quality of life that is both enriching and fulfilling. Ask us about Lebanon, NH, or add your business information, contact us.

NH Dartmouth / Lake Sunapee Region
inns | hotels | resorts | rentals | attractions | dining | real estate
LEBANON NH GIFTS

| Photo | Title | Price | Buy |
| --- | --- | --- | --- |
| | Lebanon (Images of America) | $24.99 | ON SALE NOW |
| | History of Lebanon, N.H., 1761-1887 | $35.95 | ON SALE NOW |
| | Lebanon, NH | Vintage Style New Hampshire T-shirt | $19.99 | ON SALE NOW |
| | LEBANON NH NEW HAMPSHIRE Funny City Coordinates Home Gift T-Shirt | $19.99 | ON SALE NOW |
| | iPhone XR Lebanon New Hampshire Lebanon NH Retro Vintage Text Case | $21.99 | ON SALE NOW |
| | Lebanon New Hampshire NH Vintage Sports Navy Athletic Tank Top | $19.85 | ON SALE NOW |
| | Lebanon New Hampshire NH Vintage Sports Navy Athletic Pullover Hoodie | $31.85 | ON SALE NOW |
| | Lebanon New Hampshire NH Vintage Sports Navy Athletic Long Sleeve T-Shirt | $21.85 | ON SALE NOW |
| | ZIP Code Wall Map of Lebanon, NH ZIP Code Map Laminated | | ON SALE NOW |
| | Lebanon New Hampshire NH Vintage Athletic Sports Design Raglan Baseball Tee | $22.99 | ON SALE NOW |
| | Vintage Lebanon NH Distressed Red Varsity Style T-Shirt | $19.99 | ON SALE NOW |
| | Lebanon New Hampshire NH Vintage Athletic Sports Design Sweatshirt | $31.99 | ON SALE NOW |
| | Lebanon New Hampshire Lebanon NH Retro Vintage Text Throw Pillow, 18x18, Multicolor | $26.99 | ON SALE NOW |
| | Retro 80s Style Lebanon NH T-Shirt | $17.49 | ON SALE NOW |
| | Imagekind Wall Art Print Entitled Old Lebanon NH & White River Junction VT Map (1889 by Alleycatshirts | 16 x 10 | $19.99 | ON SALE NOW |
Lebanon NH

Lebanon flag clothes for men women and kids
Lebanon flag clothing for men women and kids
Lightweight, Classic fit, Double-needle sleeve and bottom hem
this cool vintage new hampshire design with mountains and nature is the perfect souvenir or gift for proud people from new hampshire who love hiking, hunting and camping.
New Hampshire The Granite State Est. 1788
Lightweight, Classic fit, Double-needle sleeve and bottom hem
Vintage New Hampshire t-shirt with classic distressed & vintage worn old school retro athletic sports design. Perfect gift tee for those who are from to show their pride & those who love New Hampshire NH
Retro New Hampshire t-shirt (Unisex) with state of New Hampshire NH vintage sports design t-shirt year established & state nickname Granite State. Available in several colors mens womens kids tees & t-shirts.
Lightweight, Classic fit, Double-needle sleeve and bottom hem
Dartmouth College Gifts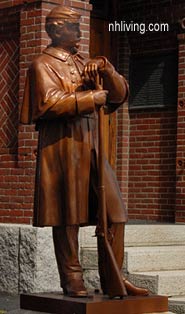 NH Lodging Guide | Weddings
Products | NH Town Guides
New England Living Magazine
Free World Mall

Country Weddings | New England Recipes
NH Inns | Boston Red Sox Gifts | Travel Destinations