White Mountain National Forest
A Land of Many Uses – The US Forest Service WMNF

The White Mountain National Forest was established in 1911 after public outcry forced passage of the Weeks Act, allowing the federal government to purchase private land east of the Mississippi River. Before establishment of the National Forest, the land had been ravaged by uncontrolled logging and fires, which raged across the denuded landscape. Thanks to the solicitous efforts of the Forest Service, some of New England's most outstanding scenery is to be found within its boundaries today. Ask us about NH White Mountains or share comments. To feature your business, contact us.
NH White Mountain National Forest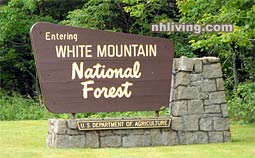 This sprawling 777,608-acre forest, which extends from northern New Hampshire into western Maine, features 1,200 miles of hiking trails and 100,000 acres of wilderness. The forest is a Mecca for hikers, campers, canoeists, hunters, fly fishermen, mountain bikers, downhill and cross-country skiers and snowshoers.
Wildlife includes black bear, moose, great horned owls, peregrine falcons, 70 species of songbirds, bald eagles and a wide assortment of ducks and hawks.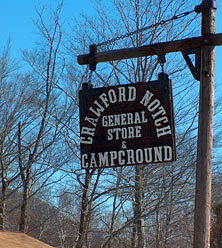 No-trace backcountry camping is permitted under restricted conditions. Lean-tos and cabins can be rented from the forest service, and there are wilderness campsites throughout the forest.
There are visitor centers in Pinkham Notch, Gorham, New Hampton and Woodstock all in New Hampshire. There is a fee to park in some forest areas.
The road through Crawford Notch goes back to stagecoach days and even earlier. Native Americans had trails through this region and hunted in the forests and fished the plentiful rivers. Tourism brought expansion to this region… more than 100 year ago. The early "Crawford Road" was upgraded as part of it's inclusion into the New Hampshire State Highway System.
In the early 1900's the scenic mountain road was known as NH Route 18, today it called US Route 302. The winding road is part of the White Mountain Trail, a National Scenic Byway. One visit here and you will understand. The mountain cliffs, clear streams, trees and rock formations are most impressive.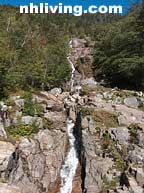 There are several roadside parking areas. Do not park directly on Route 302. There are many photo opportunities.
Some of the roadside wonders include: SILVER CASCADE
At Silver Cascade, gurgling mountain stream bursts from the side of a mountain, under Route 302 and beyond. Route 302 is winding and quite steep at times, be especially careful when hauling a trailer.
Scenic Route 302 travels through the White Mountain National Forest and Crawford Notch.
The White Mountain National Forest is great place for a family vacation anytime of year. WMNF activities include; hiking, biking, fishing, photography, camping, bird and wildlife watching, and relaxing. The area is part of National Park Service and US Dept. of Agriculture enforces the park rules. White Mountain National Park Rules include no discharging of fireworks or pyrotechnic devices. Fireworks are strictly prohibited in the White Mountain National Park.
inns | hotels | resorts | rentals | attractions | dining | real estate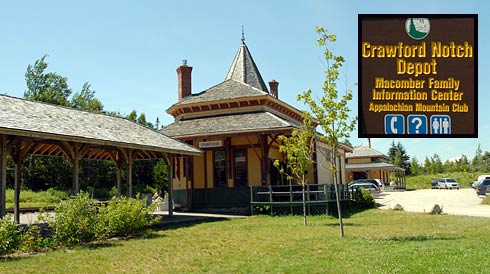 NH Lodging Picks | Weddings
Products | NH Town Guides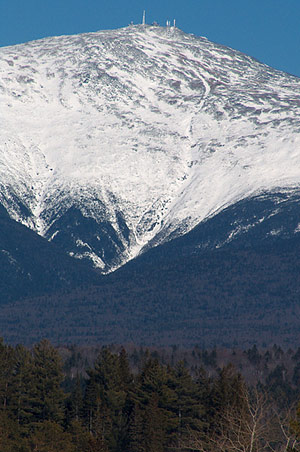 White Mountain National Forest
719 Main Street,
Laconia, NH 03246
Phone: 603- 528-8721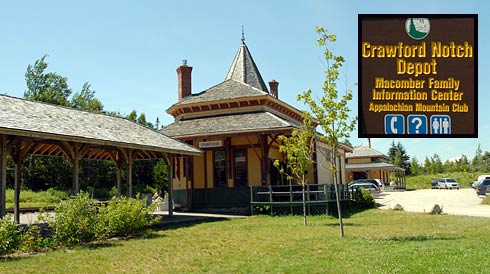 New England Living
Free World Mall

Country Weddings | New England Recipes
VT Inns | Red Sox Gifts | Travel Destinations