Randolph, New Hampshire 03593
Randolph, NH Lodging, Real Estate, Travel & Visitor Information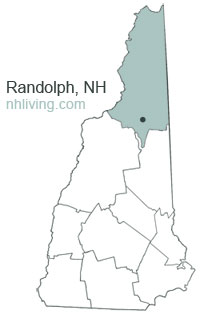 Welcome to Randolph, New Hampshire. In the charter of 1772, this town was named Durand, after John Durand, a member of the London Board of Trade and an associate of Governor John Wentworth. In 1824, Governor Levi Woodbury renamed it Randolph, in honor of his friend John Randolph of Virginia. Randolph was a long-time member of the House of Representatives, an advocate of states' rights, and a descendant of Pocahontas.
Randolph, NH: A Quaint New England Town Surrounded by Nature's Beauty
History of Randolph, NH:
Randolph, New Hampshire, is a charming town located in Coos County, in the northern part of the state. It was first settled in the late 18th century and officially incorporated in 1824. The town was named after Peyton Randolph, the first President of the Continental Congress. Early settlers were drawn to the area for its fertile land and abundant natural resources, and agriculture and logging were integral to the town's early economy.  A historical area of Randolph is the Pond of Safety, a pond where fugitive soldiers stayed during the American Revolution. The Four Soldiers Path connects with the Pasture Path and ends at the Pond of Safety. Hiking is a primary attraction in Randolph. The town has four primary mountains; Mount Crescent, Black Crescent Mountain, mount Randolph, and Pond Hill. Appalachia, Bowman, and Randolph Hill are place names located within Randolph.
The Randolph Church: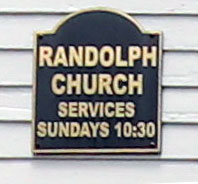 One of the prominent landmarks in Randolph is the Randolph Church, a historical place of worship that has served as a spiritual and community center for generations. The church's architecture reflects the classic New England style, and it stands as a symbol of the town's rich heritage and enduring traditions.
Randolph NH Attractions:
Mount Adams: One of the region's highest peaks, Mount Adams, part of the Presidential Range, offers hikers breathtaking views and challenging trails.
Northern Presidential Range: This portion of the White Mountains National Forest is a haven for outdoor enthusiasts, with opportunities for hiking, camping, and wildlife viewing.
Pond of Safety: A serene mountain pond located near the town, Pond of Safety provides a tranquil spot for fishing and relaxing amidst nature.
Villages, Districts, and Neighborhoods:
Randolph Village: The center of town, Randolph Village, features historic buildings and a close-knit community atmosphere.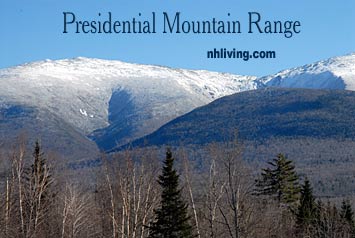 Parks, Recreation Areas, and Hikes:
Durand Lake: A picturesque lake near the town, Durand Lake is a popular spot for fishing, kayaking, and picnicking.
Randolph Town Forest: This forested area offers a network of hiking and biking trails, perfect for nature lovers and outdoor enthusiasts.
Appalachian Trail: The famous Appalachian Trail passes through Randolph, attracting hikers from all over the world who seek the challenge of the trail and the breathtaking scenery it offers.
Historic Sites and Places of Interest:
Randolph Historical Society Museum: Visitors can explore the town's history through artifacts, photographs, and exhibits at the local historical society's museum.
Ravine House: Built in the 1850s, the Ravine House was once a grand hotel attracting tourists drawn to the beauty of the White Mountains. Although it is no longer in operation, its ruins offer a glimpse into the past.
NH Real Estate Options and Opportunities:
Randolph's real estate market primarily consists of single-family homes and charming cottages that blend seamlessly with the natural surroundings. Many properties boast scenic views of the mountains and ample acreage, making it an attractive destination for those seeking a peaceful retreat.
Employment and Quality of Life:
Randolph's economy is primarily driven by tourism, outdoor recreation, and small businesses. While job opportunities may be limited, the town's appeal lies in its tranquil setting and strong sense of community. The quality of life in Randolph is enhanced by the town's natural beauty, friendly locals, and a slower-paced lifestyle that allows residents to enjoy a close connection with nature.
Randolph NH Living:
Living in Randolph, NH is a dream come true for nature enthusiasts and outdoor adventurers. Surrounded by the majestic White Mountains, residents can enjoy year-round recreational opportunities, from hiking and skiing to fishing and snowmobiling. The town's small size fosters a tight-knit community, where neighbors come together to celebrate local events and support one another.
In conclusion, Randolph, NH, with its rich history, scenic beauty, and warm community spirit, offers a slice of New England paradise. Whether you are seeking a peaceful retreat, an active outdoor lifestyle, or a place to connect with nature and history, Randolph has something special to offer everyone.
To share any Randolph, NH information with us, please contact us. Learn more about advertising in NHLiving.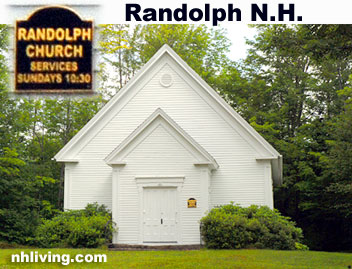 Incorporated: 1824
County: Coos
Randolph, NH Population:
2010: 310
GPS Coordinates:
Latitude: 44.2231
Longitude: -71.1647
Randolph, NH Local Information
Randolph Police Dispatch: 911
inns | hotels | resorts | rentals | attractions | dining | real estate
SHOP RANDOLPH NH GIFTS

| Photo | Title | Price | Buy |
| --- | --- | --- | --- |
| | City of Randolph New Hampshire | NH Novelty Merch Gift - Pullover Hoodie | $32.99 | ON SALE NOW |
| | Randolph New Hampshire NH Vintage Athletic Navy Sports Desig Zip Hoodie | $33.99 | ON SALE NOW |
| | Randolph New Hampshire NH Vintage Athletic Sports Design Pullover Hoodie | $31.99 | ON SALE NOW |
| | Randolph New Hampshire NH Vintage Athletic Sports Design Zip Hoodie | $33.99 | ON SALE NOW |
| | Randolph New Hampshire NH vintage State Athletic style Long Sleeve T-Shirt | $21.99 | ON SALE NOW |
| | Randolph 1861 Old Town Map with Homeowner Names New Hampshire - Reprint Coos Co. NH TM | $41.00 | ON SALE NOW |
| | Randolph USA | 23k Gold Classic Aviator Sunglasses for Men or Women Non-Polarized 100% UV | $279.00 | ON SALE NOW |
| | Randolph USA | Gunmetal Classic Aviator Sunglasses for Men or Women Non-Polarized 100% UV | $259.00 | ON SALE NOW |
| | Waterfalls of the White Mountains: 30 Hikes to 100 Waterfalls | $21.95 | ON SALE NOW |
| | White Mountain Guide: AMC's Comprehensive Guide to Hiking Trails in the White Mountain National Forest | $24.49 | ON SALE NOW |
| | White Mountain National Forest [Map Pack Bundle] (National Geographic Trails Illustrated Map) | $24.95 | ON SALE NOW |
| | Mongoose Impasse Full Suspension Mountain Bike, Men and Women, 18-Inch Aluminum Frame, 29-Inch Wheels, Front and Rear Disc Brakes, Twist Shifters, 21-Speed Rear Deraileur, Silver | $470.24 | ON SALE NOW |
| | Timberland Men's White Ledge Mid Waterproof Hiking Boot, Wheat, 10.5 | $99.99 | ON SALE NOW |
| | AMC White Mountains National Forest Trail Map Set (Appalachian Mountain Club White Mountain Trail Maps) | $29.95 | ON SALE NOW |
| | ALTRA Women's AL0A4VRA Lone Peak All-WTHR Mid Trail Running Shoe, Black - 8 M US | $123.00 | ON SALE NOW |
| | Ponds and Lakes of the White Mountains: A Four-Season Guide for Hikers and Anglers | $22.99 | ON SALE NOW |
| | 50 Hikes in the White Mountains: Hikes and Backpacking Trips in the High Peaks Region of New Hampshire, Sixth Edition | $5.95 | ON SALE NOW |
| | The 4,000-Footers of New Hampshire's White Mountains (Images of America) | $19.82 | ON SALE NOW |
| | 1879 Map New Hampshire|White Mountains|J. Schedler's Relief of The White Mountains, N.H Relief M|Historic Antique Vintage Reprint|Ready to Frame | $34.99 | ON SALE NOW |
| | Kahtoola KTS Steel Hiking Crampons for Winter Hiking & Backpacking - Small/Medium | $169.95 | ON SALE NOW |
NH Lodging Guide | Weddings
Products | NH Town Guides
New England Living Magazine
Free World Mall

Country Weddings | New England Recipes
NH Inns | Boston Red Sox Gifts | Travel Destinations