Swanzey, New Hampshire 03446
Swanzey, NH Lodging, Real Estate, Travel & Visitor Information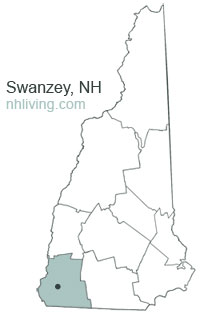 Swanzey, New Hampshire was first granted in 1733 as Lower Ashuelot. Swanzey was one of the fort towns established by Governor Belcher of Massachusetts. It was chartered in 1753, and named Swanzey at the suggestion of Governor Brenton of Rhode Island. The governor was a large landowner in Brenton's Farm, now Litchfield, and Swansea, Massachusetts, named for Swansea in Wales.
To share any Swanzey, NH information with us, please contact us. Learn more about advertising in NHLiving.
Swanzey, New Hampshire: A Serene Retreat with Rich History and Vibrant NH Living
Nestled in the picturesque Cheshire County, New Hampshire, Swanzey is a charming town that offers a serene retreat from bustling city life. With a blend of historical charm, breathtaking natural landscapes, and a thriving community, Swanzey has become an increasingly popular destination for residents and visitors alike. In this in-depth article, we will explore the fascinating history of Swanzey, its notable attractions, stunning parks, a diverse range of activities, housing, and real estate options, and the thriving local business scene that contributes to the exceptional quality of life in Swanzey, NH.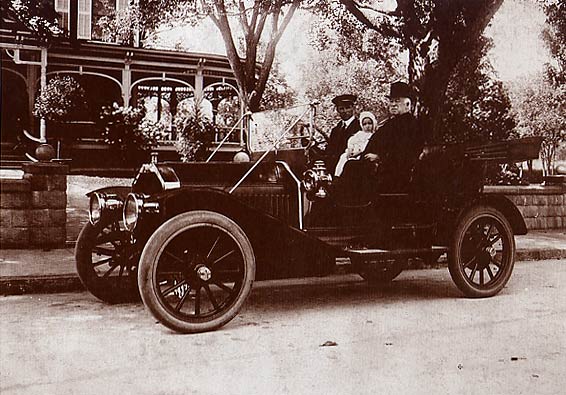 Swanzey History:
The town of Swanzey was incorporated in 1753 and was named after Colonel Benjamin Swanzey, a local Revolutionary War hero. Originally settled by Native American tribes, the area became a haven for European colonizers seeking a new life. Swanzey played a significant role in the industrial revolution, with mills and factories springing up along the Ashuelot River, driving the local economy. Today, the town prides itself on preserving its rich history through its historic landmarks, including the Carpenter Bridge and the Homestead Farm.
Swanzey Lake: One of the town's gems, Swanzey Lake offers a tranquil setting for outdoor enthusiasts. Residents and visitors can enjoy swimming, fishing, boating, and picnicking along the lake's pristine shores.
Monadnock Speedway: Car racing enthusiasts can head to Monadnock Speedway, a popular attraction in Swanzey, hosting thrilling races and events throughout the year.
Cheshire Rail Trail: Spanning approximately 40 miles, the Cheshire Rail Trail is a scenic path ideal for hiking, biking, and cross-country skiing. The trail meanders through Swanzey, providing stunning views of the surrounding nature.
Swanzey Parks and Recreation:
Monadnock State Park: Located just a short distance from Swanzey, Monadnock State Park offers an abundance of outdoor activities. Hiking to the summit of Mount Monadnock, one of the most climbed mountains in the world, rewards visitors with breathtaking panoramic views.
Fuller Gardens: Known for its beautiful collection of flowers and plants, Fuller Gardens is a must-visit destination for nature lovers. The meticulously manicured gardens provide a serene environment for leisurely walks and photography.
Thompson Covered Bridge: As one of the oldest surviving covered bridges in New Hampshire, the Thompson Covered Bridge is a historic landmark that draws visitors with its rustic charm. It is an ideal spot for photography enthusiasts and history buffs.
Things to Do:
Outdoor Recreation: Swanzey boasts an array of outdoor recreational opportunities, including hiking, biking, camping, fishing, and kayaking. The town's proximity to the majestic Mount Monadnock allows residents to partake in various outdoor adventures throughout the year.
Arts and Culture: The region is known for its vibrant arts scene. Residents can explore local galleries, attend theater performances, or participate in art workshops and classes offered by talented local artists.
Housing and Real Estate:
Swanzey offers a diverse range of housing options to suit different preferences and budgets. The town features a mix of historic homes, charming cottages, modern subdivisions, and spacious rural properties. Whether you're looking for a quaint village setting or a secluded retreat surrounded by nature, Swanzey has something to offer.
Local Businesses and Swanzey NH Living:
Swanzey is home to a variety of local businesses, including charming boutiques, cozy cafes, family-owned restaurants, and specialty shops. The strong sense of community fosters a supportive environment for small businesses, making Swanzey an ideal place for entrepreneurs and local artisans to thrive. Residents can enjoy a high quality of life with easy access to essential services and unique shopping experiences.
Swanzey, New Hampshire, with its rich history, natural beauty, and vibrant community, offers a serene and fulfilling lifestyle for its residents. From its captivating historical landmarks to its abundant outdoor recreation opportunities, Swanzey provides a perfect balance between a peaceful retreat and engaging activities. The town's diverse range of housing options and thriving local business scene further contribute to the exceptional quality of life in Swanzey, making it an ideal place to call home or visit for a delightful escape.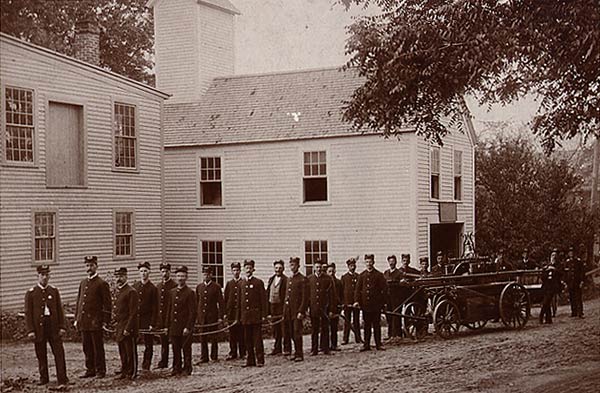 Incorporated: 1753
County: Cheshire
Swanzey, NH Population:
2010: 7,230
GPS Coordinates:
Latitude: 42.5211
Longitude: -72.1654
Swanzey, NH Local Information
Swanzey Police Dispatch: 911
inns | hotels | resorts | rentals | attractions | dining | real estate
SHOP SWANZEY NH GIFTS

| Photo | Title | Price | Buy |
| --- | --- | --- | --- |
| | City of Swanzey New Hampshire | NH Novelty Merch Gift - Pullover Hoodie | $32.99 | ON SALE NOW |
| | City of Swanzey New Hampshire | NH Novelty Merch Gift - T-Shirt | $14.99 | ON SALE NOW |
| | City of Swanzey New Hampshire | NH Novelty Merch Gift - Raglan Baseball Tee | $26.99 | ON SALE NOW |
| | 2020.10.03 Swanzey, NH | $11.49 | ON SALE NOW |
| | Totally Bamboo Destination New Hampshire State Shaped Serving and Cutting Board, Includes Hang Tie for Wall Display | $29.99 | ON SALE NOW |
| | Monadnock Moments: Historic Tales from Southwest New Hampshire (American Chronicles) | $21.99 | ON SALE NOW |
| | City of Swanzey New Hampshire | NH Novelty Merch Gift - Tank Top | $17.99 | ON SALE NOW |
| | Womens City of Swanzey New Hampshire | NH Novelty Merch Gift - V-Neck T-Shirt | $19.99 | ON SALE NOW |
| | Retro New Hampshire T-shirt Vintage Athletic Sports Design | $16.99 | ON SALE NOW |
| | 1846 New Hampshire Map - 11x14 Unframed Art Print - Great Vintage Home Decor and Gift Under $15 | $13.99 | ON SALE NOW |
| | Old Man on the Mountain New Hampshire State Vintage Dictionary Print 8x10 inch Home Vintage Art Abstract Prints Wall Art for Home Decor Wall Decorations For Living Room Bedroom Office Ready-to-Frame | | ON SALE NOW |
| | Vintage Mt Washington NH Mountain T Shirt | $19.89 | ON SALE NOW |
| | Yiyang Patriotism Jewelry for Women Inspirational Necklace State Pendant Map NH | $12.99 | ON SALE NOW |
| | Hike New Hampshire 4000 Footers T-Shirt | $16.99 | ON SALE NOW |
| | Lantern Press 10x15 Inch Wood Sign, Ready to Hang Wall Decor, New Hampshire, Retro Ski Resort | $24.99 | ON SALE NOW |
| | New Hampshire State Brass Christmas ORNAMENT Souvenir Gift | $13.95 | ON SALE NOW |
| | Swanzey Lake NH Pullover Hoodie | $37.75 | ON SALE NOW |
| | HISTORIX Vintage 1894 New Hampshire Map - 18x24 Inch Vintage Map of New Hampshire Wall Art - Historic Railroad Map of New Hampshire Vintage Poster - Old New Hampshire Wall Decor | $39.99 | ON SALE NOW |
NH Lodging Guide | Weddings
Products | NH Town Guides
New England Living Magazine
Free World Mall

Country Weddings | New England Recipes
NH Inns | Boston Red Sox Gifts | Travel Destinations