What to Expect When Moving to New Hampshire to Study
Going to college is very exciting, sometimes even scary, but an adventure we all need to experience. This is your first step to becoming mature, independent, and responsible for yourself. Because only with changes occurring in our lives can we grow. Moving to a college is the best excellence-oriented environment that favors this development. But the question is where to move?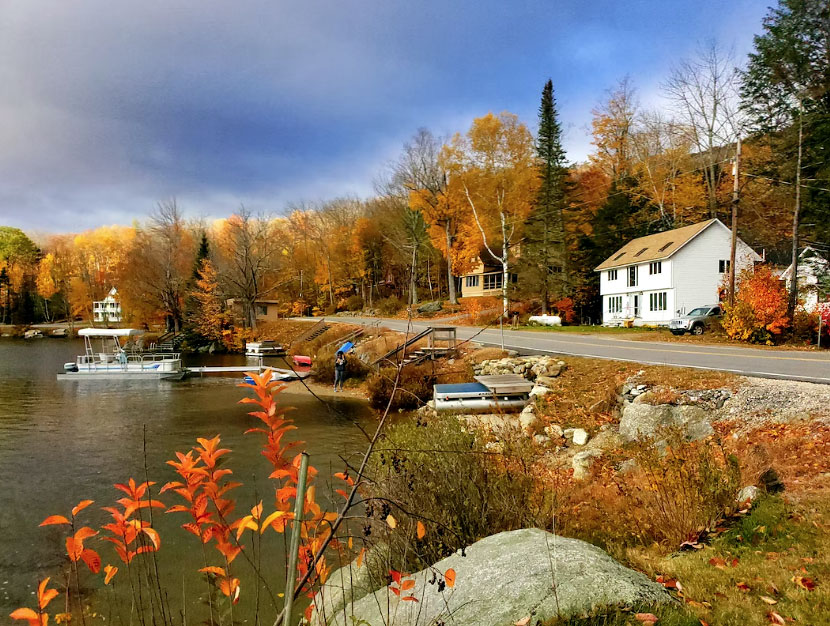 Recently, more and more students are moving to New Hampshire to live and study, and for good reasons. Its official motto is "Live free or die," which captures the spirit of freedom and independence and already makes you think that New Hampshire will be a perfect place to start your new life. So let's dig deeper and explore why New Hampshire is worth living in and what to expect when moving there.
New Hampshire Has a Unique Beauty
One of the best ways to reduce stress, get rid of daily routines, and prevent academic burnout is to step outside of the city environment and see nature. Fortunately, New Hampshire's natural scenery has a wide range of lakes, mountains, and forests to discover. Despite the state's limited location, you still have a choice to enjoy the gorgeous coast along the Atlantic Ocean.
New Hampshire is extremely vivid and offers plenty of cool and unusual places to visit:
Mount Washington: If you are good at skiing, this place is worth it.
Sculptured Rocks: Here, you can discover captivating rock forms that have been carved and smoothened by thousands of years of river flow in a narrow canyon.
Ice Castles: A series of amazing caves, sculptures, tunnels, and fountains that will catch your attention. They are situated in the White Mountains in Lincoln and created by an icicle-forming drip process.
Mystery Hill: If you like mysterious places, this 4,000-year-old dubbed "America's Stonehenge," which is surrounded by a cloud of mystery, is a must-visit.
There Is No Sales Tax to Worry About
New Hampshire is one of the best states to live in, thanks to its strong economy. Even a student can afford property here as there is no sales tax. It's one of only four states in the US that provides people with such a benefit. This is one of the main reasons why people settle down here, and even students decide to live here after graduating.
General tax rates:
Sales Tax: 0%.
Property Tax: 2.19%. The real-estate tax rate is the third-highest in the US.
Income Tax: 5%. The state only taxes interest and dividends income.
Housing Market
Buying or renting accommodation is always subject to big discussion. Overall, for every student, it's cheaper to rent rather than buy one. According to Insider, the median monthly montage is 1,963$ (not including monthly taxes, homeowners insurance, and so on). The average rent is about 1,095$. Sure, the price varies depending on location.
Here is a list of the cheapest places to live if you are moving to New Hampshire on a student budget:
Weather & Natural Disasters
New Hampshire is known for its classic New England climate, with temperatures that vary depending on the season and location. In general, summers here are pleasantly warm. Winters are severely cold, snowy, frigid, and long. Those who hate winter should definitely take this fact into account before moving. However, the southeastern part of the state has milder winters and higher humidity thanks to the Atlantic Ocean.
Even though New Hampshire is the 9th safest state in America, according to WorldAtlas' The 10 States Safest from Natural Disasters, there are still several natural disasters you need to be aware of, such as flooding, ice storms, tornadoes, wildfires, and earthquakes.
Excellent Educational Opportunities
New Hampshire is home to several prestigious colleges, such as Dartmouth and Phillips Exeter Academy. These two schools consistently rank as top private institutions in the US. Another cool feature about schools in New Hampshire is that they provide the idea of an independent curriculum that promotes freedom of thought and questions and avoids using lightly disguised propaganda.
Here is a list of the best colleges you can apply to:
Dartmouth College (Hanover)
The University of New Hampshire at Manchester (Manchester)
St. Anselm College (Manchester)
The University of New Hampshire (Durham)
Keene State College (Keene)
Southern New Hampshire University (Manchester)
Rivier College (Nashua)
Granite State College (Concord)
Low Crime Levels
If you are concerned about your safety and looking for a place with a low crime rate, New Hampshire is the state where you want to live. According to the SafeWise data, this state is far below average when it comes to property crimes or incidents of violation.
For instance, in 2020, an estimated 1,313,105 violent crimes occurred in the United States, with an average rate for violent crime of 4.49 incidents per 1,000 people. As for New Hampshire, its rate is just 2.01 incidents. As for property crime here, it's around 13.94 incidents per 1,000 people, while in the US, the national average is 27.11 incidents.
Unemployment Levels Can Be Challenging
Unfortunately, not everyone can balance paying for education and everyday spending. Hence, many students are forced to find at least a part-time job. When talking about job offers in New Hampshire, there are not many employment opportunities waiting for you here. It is especially challenging to find a job in creative fields like marketing or design.
Unless you have the capital to start your own profitable business based on your talent and skills or work as a well-experienced specialist in a high-demand industry, you need to struggle a lot to find a job. Even though it's challenging, New Hampshire's preliminary seasonally adjusted unemployment rate for July 2022 was just 2.0%.
Lack of Public Transportation
Among all the cons of living in New Hampshire, public transport is the most crucial one. Students who live in houses or apartments rather than in dorms need somehow to get to college, and in this case, you will not find any trains available on a daily basis.  Yet, Manchester and Concord have a bus system that simplifies the way of getting to the final destination, but that is about the extent of the system. In addition, if you need to travel to New England by train, you will need to connect with the Amtrak system in Boston.
Things to Do
Being a student means enjoying youth to its fullest. That means that it's essential for people to have fun when partying or just go out somewhere to have a rest from their studies. Unfortunately, there is very little variety of places to go to consider. The only cities where you can find something are Manchester or Portsmouth (and maybe Concord).
However, you still can find some places of interest here, such as:
Santa's Village and StoryLand. These two are the best theme parks in this area where you can have fun with friends.
Glen Ellis Falls. It is a must-visit place if you want to snag views of a beautiful waterfall.
Jackson Art Studio & Gallery. The cool feature is that this art gallery offers painting classes for all ages together with a gallery of local works.
Summing Up
The pros and cons of living in New Hampshire are ultimately about the perspective you have on the situation. We hope you will enjoy NH living as much as we do. 
BIKE RACKS ON SALE

NH Lodging Guide | Weddings
Products | NH Town Guides
New England Living Magazine | New England Attractions
Free World Mall

Country Weddings | New England Recipes
NH Inns | Boston Red Sox Gifts | Travel Destinations