NH Retirement Communities
NH Assisted Living, Elderly Care & Independent Living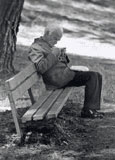 A New Hampshire retirement is becoming an increasingly popular option for many aging, active adults.  With natural beauty and world-class health care and retirement communities, it is no wonder why.   New Hampshire offers no sales or income tax and is home to top-rated retirement communities and health care centers.
The quality of life, clean air, and low crime rates combine to make New Hampshire an ideal state for your retirement.  Share your NH retirement home or business, contact us.
New Hampshire Retirement Living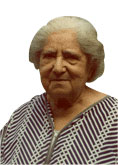 The NH Retirement Communities and Assisted Living Facilities are listed for informational purposes only. More information about the NH Towns may be found by visiting the town names below.
Riverglen House
36 Cottage Street
Littleton, NH 03561
603-444-8880
The Prospect Woodward Home
194 – 2002 Court Street
Keene, NH 03431
603-352-3235
Crestwood by JENSEN communities®
59 Manchester Street
Concord, NH 03301-5138
603-224-4464
Brook Ridge by JENSEN communities®
3 Mailhouse Road
Hooksett, NH 03106
603-644-8800
Hunt Community
10 Allds Street
Nashua, NH 03060
603-821-1200
The Huntington at Nashua
55 Kent Lane
Nashua, NH 03062
603-821-1200
Website: http://www.thehuntingtonatnashua.org
River Pines by JENSEN communities®
0 River Pines Boulevard
Nashua, NH 03062-1252
603-882-7171
Hemlocks by JENSEN communities®
27 Timberline Drive
Tilton, NH 03276
603-286-8342
Crestwood by JENSEN communities®
59 Manchester Street
Concord, NH 03301-5138
603-224-4464
Havenwood-Heritage Heights
149 East Side Drive
Concord, NH 03301
603-227-1390
RiverWoods at Exeter
7 RiverWoods Drive
Exeter, NH 03833
800-688-9663
The Greens at Hanover
53 Lyme Road
Hanover, NH 03755
606-643-5512
Brook Ridge by JENSEN communities®
3 Mailhouse Road
Hooksett, NH 03106
603-644-8800
Taylor Community
435 Union Avenue
Laconia, NH 03246
603-524-5600
Hunt Community
10 Allds Street
Nashua, NH 03060
603-821-1200
The Huntington at Nashua
55 Kent Lane
Nashua, NH 03062
603-821-1200
River Pines by JENSEN communities®
0 River Pines Boulevard
Nashua, NH 03062-1252
603-882-7271
Hemlocks by JENSEN communities®
27 Timberline Drive
Tilton, NH 03276
603-286-8342
Sugar Hill Retirement Community
83 Rolling Wood Drive
Wolfeboro, NH 03894
603-569-8485
Summerhill Assisted Living
183 Old Dublin Road
Peterborough, NH 03458
603-924-6238
Havenwood-Heritage Heights
149 East Side Drive
Concord, NH 03301
603-227-1390
Elderly Care Products

NH Lodging Guide | Weddings
Products | NH Town Guides
Free World Mall

Country Weddings | New England Recipes
NH Inns | Boston Red Sox Gifts | Travel Destinations