Gorham, New Hampshire 03581
Gorham, NH Lodging, Real Estate, Travel & Visitor Information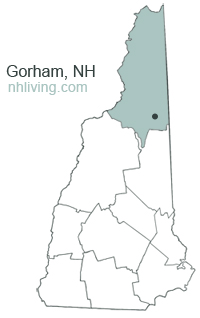 The Northern White Mountain town of Gorham, NH was first chartered in 1770. Gorham was originally part of Shelburne, NH. Gorham Village is a popular vacation and adventure destination. The town was renamed Gorham at the suggestion of Sylvester Davis, a resident from Gorham, Maine, and a relative of the Gorham family who founded that town in 1764.
Gorham, NH: Discovering the Beauty of the White Mountains
History of Gorham, NH
Gorham, New Hampshire, nestled in the heart of the White Mountains, is a town rich in history and natural beauty. The town was first settled in the late 18th century, and it was officially incorporated in 1836. The area was originally inhabited by the Abenaki Native American tribe, and early settlers were drawn to the region for its abundant natural resources and fertile land.
During the 19th century, Gorham thrived as a center for logging and sawmills, taking advantage of the nearby Androscoggin River and dense forests. The arrival of the Grand Trunk Railway in the 1850s further boosted the town's economy, providing a vital transportation link for both goods and travelers.
Gorham Attractions
Gorham is surrounded by the pristine beauty of the White Mountain National Forest, offering endless opportunities for outdoor enthusiasts. The forest features picturesque hiking trails, camping sites, waterfalls, and scenic drives, making it a year-round attraction for visitors and locals alike.
Mount Washington Auto Road
The Mount Washington Auto Road, one of the most famous scenic drives in the United States, begins in Gorham. It takes visitors on a breathtaking journey to the summit of Mount Washington, the highest peak in the Northeastern United States. The views from the top are unparalleled and attract thousands of visitors each year.
Gorham is an excellent starting point for guided moose tours. The region is known for its moose population, and tours offer visitors a chance to see these majestic creatures in their natural habitat.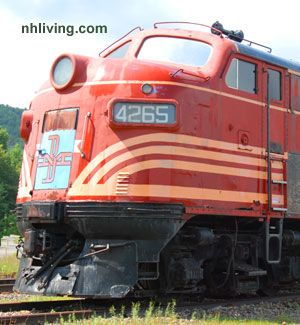 Gorham NH Villages, Districts, and Neighborhoods
Gorham Village is the town's main hub, offering a charming blend of historic buildings and modern amenities. Here, visitors can explore local shops, restaurants, and art galleries, while also learning about the town's rich history through its well-preserved architecture.
Situated along the Androscoggin River, Cascade Flats offers picturesque views and recreational opportunities. It's a peaceful and scenic area, popular for fishing and picnicking.
Shelburne is a neighboring village located near Gorham. It's worth a visit to see the beautiful Shelburne Falls and the historic Shelburne Museum, which features exhibits on regional history and culture.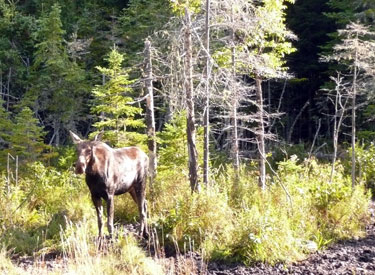 NH Parks, Recreation Areas, and Hikes
Moose Brook State Park, located just outside Gorham, is a popular spot for picnics, swimming, and hiking. The park's extensive trail system allows visitors to explore the surrounding woodlands and enjoy the serene beauty of the area.
Gorham provides easy access to the Presidential Range, a collection of awe-inspiring mountains named after U.S. Presidents. Hiking enthusiasts can challenge themselves with various trails, including the Appalachian Trail, which passes through the area.
For outdoor recreation enthusiasts, Great Glen Trails offers cross-country skiing, snowshoeing, mountain biking, and more. The center provides a range of activities suitable for individuals and families of all skill levels.
Historic Sites and Landmarks
Gorham Historical Society & Railroad Museum
The Gorham Historical Society preserves the town's history and heritage. The Railroad Museum, in particular, pays tribute to Gorham's past as a significant railway town and showcases a collection of artifacts and memorabilia.
Gorham Common, a public square in the heart of the village, is surrounded by historic buildings and offers a glimpse into the town's early days. It serves as a focal point for community gatherings and events.
The Grand Trunk Railway, once a critical transportation route, has left an indelible mark on Gorham's history. Though the tracks are no longer in use, visitors can explore the railway's remnants and learn about its influence on the town's development.
Places of Interest and Real Estate Options
Gorham's idyllic location and abundance of recreational opportunities make it an attractive place to live or invest in real estate. From charming historic homes to modern residences with mountain views, there are options to suit a variety of preferences.
Opportunities and Employment
Gorham's economy thrives on tourism, outdoor recreation, and the service industry. Local businesses, including hotels, restaurants, and shops, benefit from the steady stream of visitors seeking to explore the White Mountains.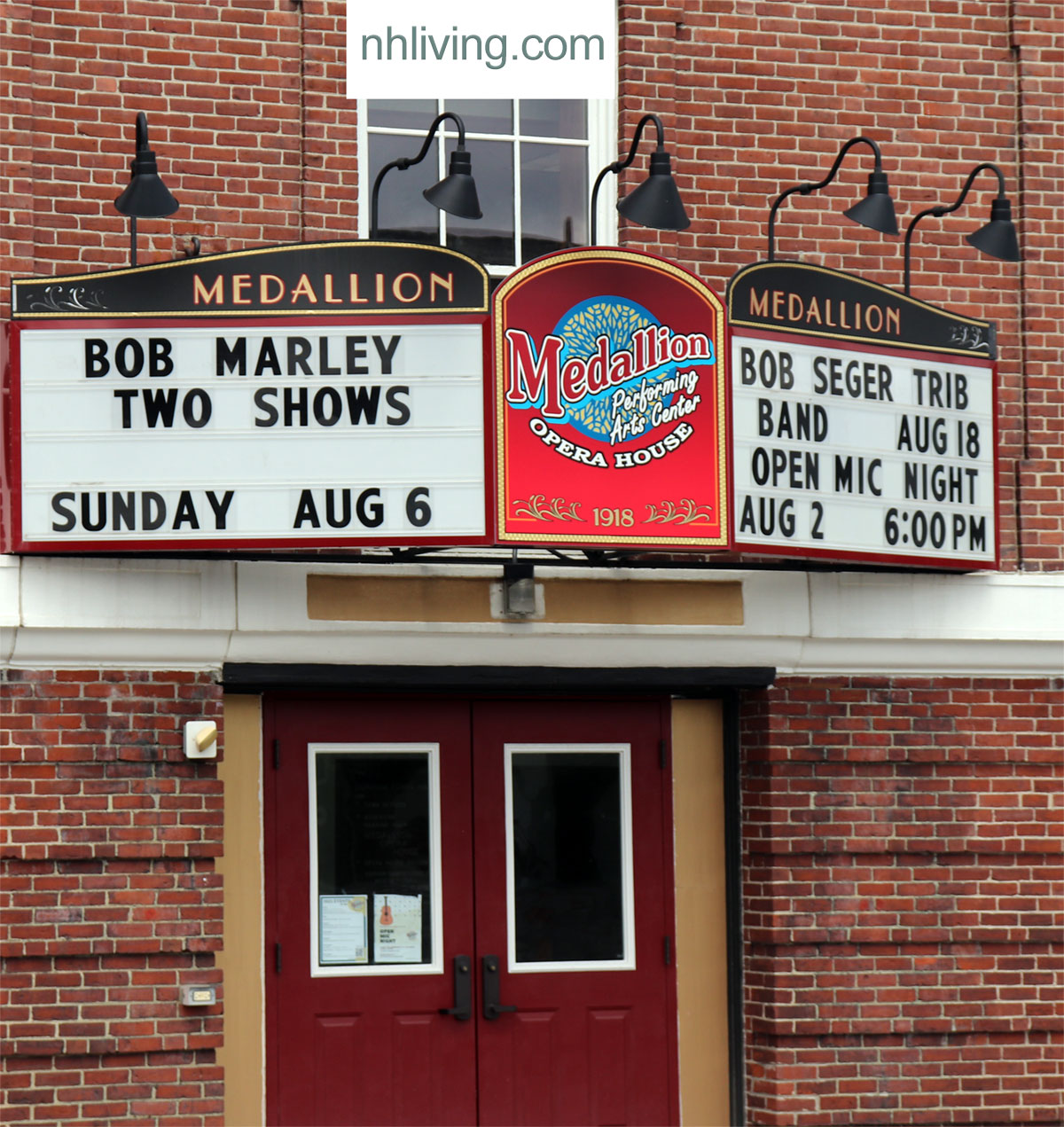 Quality of Life and Gorham NH Living
Living in Gorham offers residents a close-knit community, stunning natural surroundings, and a range of recreational activities. The town's commitment to preserving its history and heritage, along with its welcoming atmosphere, makes Gorham a desirable place to call home.
Whether you're a nature enthusiast, history buff, or seeking a peaceful retreat, Gorham, NH, promises an enriching experience and a chance to connect with the beauty of the White Mountains and the spirit of the North Country.
Gorham is on the northern edge of the popular White Mountain Region of New Hampshire. For decades tourism was and continues to be one of Gorham's largest industries. Gorham has over 600 motel rooms and many restaurants. Gorham municipal services include; police, fire, highway, ambulance, recreation and parks, and water and sewer departments.
There are countless attractions and outdoor recreation in the area, such as camping, cross-country skiing, snowmobiling, hiking, rock climbing, snowshoeing, mountain biking, kayaking, canoeing, fishing, and hunting. Majestic Mount Washington can be seen throughout the region.
To share your Gorham, NH information with us, contact us about advertising in NHLiving.
Incorporated: 1836
County: Coos
Gorham, NH Population:
2010: 2,848
GPS Coordinates:
Latitude: 44.2316
Longitude: -71.1023
Gorham, NH Local Information
Gorham Police Dispatch: 911
inns | hotels | resorts | rentals | attractions | dining | real estate
SHOP GORHAM NH GIFTS

| Photo | Title | Price | Buy |
| --- | --- | --- | --- |
| | INFINITE PHOTOGRAPHS 1888 Map of Gorham, New Hampshire Gorham, N.H. 1888. Drawn & published by Geo. E | $34.99 | ON SALE NOW |
| | Gorham New Hampshire NH Mountain Vacation Souvenir Pullover Hoodie | $34.95 | ON SALE NOW |
| | Gorham NH New Hampshire Souvenirs Gorham New Hampshire NH Mountain Vacation Souvenir Throw Pillow, 16x16, Multicolor | $21.95 | ON SALE NOW |
| | Gorham New Hampshire Gorham NH Retro Vintage Text Zip Hoodie | $41.99 | ON SALE NOW |
| | Merrell Women's Moab 2 Mid Waterproof Hiking Boot, Granite, 8 M US | $79.66 | ON SALE NOW |
| | Merrell Men's Moab 3 Mid Waterproof Hiking Boot, Earth, 9 | $70.00 | ON SALE NOW |
| | Merrell Men's Moab 2 Mid Gtx Hiking Boot, Earth, 11 M US | $82.57 | ON SALE NOW |
| | Merrell Women's Moab 2 Vent Hiking Shoe, Smoke, 9 M US | $61.84 | ON SALE NOW |
| | Merrell Women's Moab 3 Hiking Shoe, Smoke, 8 | $63.62 | ON SALE NOW |
| | Merrell Women's Moab 3 Mid Hiking Boot, Bracken/Purple, 7.5 | $119.99 | ON SALE NOW |
| | Garmin 010-02258-10 GPSMAP 64sx, Handheld GPS with Altimeter and Compass, Preloaded With TopoActive Maps, Black/Tan | $349.99 | ON SALE NOW |
| | Garmin Montana 700, Rugged GPS Handheld, Routable Mapping for Roads and Trails, Glove-Friendly 5" Color Touchscreen | $599.99 | ON SALE NOW |
| | Garmin GPSMAP 66i, GPS Handheld and Satellite Communicator, Featuring TopoActive mapping and inReach Technology | $399.99 | ON SALE NOW |
| | Garmin Montana 700 Rugged GPS Touchscreen Navigator with Included Wearable4U Ultimate E-Bank Bundle | $604.99 | ON SALE NOW |
| | Garmin GPSMAP 79sc, Marine GPS Handheld Preloaded With BlueChart g3 Coastal Charts, Rugged Design and Floats in Water | $302.82 | ON SALE NOW |
| | Garmin Instinct 2X Solar, Rugged GPS Smartwatch, Built-in Flashlight, Solar Charging Capability, Multi-Band GNSS, Moss | $444.95 | ON SALE NOW |
| | onewind Shelter, Camping Tarp Set Include Emergency Shelter, BugNet and Tent Footprint, Ripstop Silnylon with Silicone PU Coating Survival Shelter Tent for Camping, Hiking, Backpacking | $89.99 | ON SALE NOW |
| | Salomon Men's X Ultra Pioneer Climasalomon Waterproof Climbing Shoe, Black/Magnet/Monument, 11 | $97.50 | ON SALE NOW |
| | Trekker Tent 2 with Carbon Trekking Poles Trekking Pole Tent Lightweight 2 Person Backpacking Tent for Hiking Waterproof Quick Setup 3-Season Ultralight Tent for Camping Hiking Hunting RCP | | ON SALE NOW |
| | Arc'teryx Konseal FL 2 Leather GTX Shoe Men's | Fast and Light Gore-Tex Leather Approach Shoe | Black/Black, 11.5 | | ON SALE NOW |
NH Lodging Guide | Weddings
Products | NH Town Guides
New England Living Magazine
Free World Mall

Country Weddings | New England Recipes
NH Inns | Boston Red Sox Gifts | Travel Destinations